JASON BIELER (OF SAIGON KICK) RELEASES SELF-TITLED ALBUM; ANNOUNCES NEW YORK CITY SHOWCASE ON DECEMBER 8TH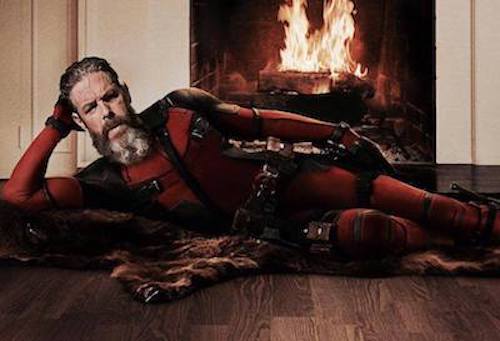 Singer, guitarist, and songwriter Jason Bieler, of Saigon Kick notoriety, is thrilled to be hitting New York City for a special one-man showcase at American Beauty on Friday, December 8th. After releasing 200 tracks independently on Bandcamp in the span of 2 years, Bieler will be performing a variety of songs in his collection along with some throwback favorites from previous projects (Saigon Kick, Owl Stretching, TransAtlantic). Tickets are available for purchase now here.
Earlier this month, Jason Bieler released his self-titled album which fans can listen to now at Spotify. His collection is available for streaming in full here.
If you aren't familiar with Bieler's work, it all began in 1988 when Bieler formed Saigon Kick with Matt Kramer, Tom Defile, and Phil Varone. One year later, he went to Sweden to play in Talisman with Yngwie Malmsteen's band mates Jeff Scott Soto and Marcel Jacob. In 1990-1991, Saigon Kick signed their first record deal with Third Stone/Atlantic Records and released their debut self-titled album. Shortly after in 1992, the band dropped their certified Gold record The Lizard. Love Is On The Way (written by Bieler) peaked at #12 on the U.S. Billboard Hot 100 and was also certified Gold. In addition to Love Is On The Way, Bieler wrote and produced the American Pie soundtrack which is certified Gold as well. Bieler went on to start Bieler Bros Records/Studios where he acted as composer, engineer, and producer, among much more while collaborating with artists such as Smile Empty Soul and Skindred as well as Chris Carraba, Jennifer Lopez, Justin Bieber, and more. Throughout his career, Bieler has shared the stage with Cheap Trick, Primus, Ramones, Soundgarden, and Tesla, to name a few.
A note from Jason Bieler:
"I've learned a few things over the course of my 30+ year career as an artist, writer, producer, manager, label owner and world renown hand model *and I ain't even 50 yet bitches!
My story includes being thrown out of Atlantic Records for harassing Mick Jagger, having the LAPD SWAT team called on me for urinating in the lobby of a posh Hollywood hotel while playing a particularly emotionally stirring rendition of Journey's Faithfully on the piano, athletic achievements such as arriving at the 12th floor of the Riot House on Sunset by free-climbing the outside of the building, nearly being rendered homeless by Jonah Hill's father, and being thrown out of Dan Tana's restaurant by Dabney Coleman.
My story includes the development of Skindred, A Silent Film, Nonpoint, Will Haven, Karnivool, SikTh and much more. It has appearances by J-Lo and Justin Bieber, Butch Walker and Chris Carrabba, Don Gilmore and New Found Glory, even Marilyn Manson and Michael Douglas.
My story includes platinum and gold success, world travels, tragedy, heartbreak, stupidity and epic buffoonery on a grand scale sprinkled with moments of sheer *artistic brilliance. (*artistic license)
What I enjoy most is being creative and being a songwriter. About 2-3 years ago I decided to focus on what brought me the most joy and happiness and eliminate anything that didn't serve that purpose.
First, I decided I was going to focus on an improvisational writing style, meaning that I would write, record, mix, master and release a song entirely by myself in about 24 hours. I didn't want to focus on making everything technically perfect but to execute in the moment. Sharpen the creative pencil by finding a less bullshit way, a less ego-driven way than "let's spend 3 months making the perfect single so we can make an "*Adele sized hit" way of doing things. (*I dig Adele and almost all 50 people who make her records, some of them are actually acquaintances.)
I also had a strong desire to not worry about the "business" in any way shape or form. Not from the tired old "I hate the industry" whiny-scorned-artist perspective, more from the "I-wish-you-all-well-but-I'm-taking-my-ball-and-going-over-here, not-picked-for-the-team" vibe.
I have tons of friends in the "biz" and I still own a label and hold no deep-seated desire to wage war upon anyone. My story is not about some anti-industry fatwa. I'm certainly not trying to wave the flag for the indie artist movement either. I didn't make an ambient nordic influenced double record about the perils of being a hemp farmer above the Arctic circle… so the absence of coverage in super-hip blogs is understood, not acceptable but understood.
This is simply about me growing tired of spending a lifetime justifying my creative ideas to business people, explaining things, pitching radio "dudes." and if I'm being entirely truthful, being a bit tired of dealing with band members. Not because any of them are mean, stubborn, wrong or inherently evil but because I've learned… I am.
Like the petulant man-child that I am, I want to do exactly what I want to do, when I want to and how I want to. This has led to the most fulfilling creative realization of my life. Respectfully 'f–k 'em all.'
Over the last 2 years I've released over 150 pieces of music via the Bandcamp platform. No press, no radio, no tour dates, no booking agents, managers or label. I arrived at an almost magical epiphany… when you stop trying to force things and or chase things and just focus on what you love amazing things can happen.
The music started to find a home amongst an amazing group of super passionate people and started to spread and grow. I've decided to do some one-man shows focusing on songs from across my career and create a storyteller's vibe. In full transparency, it is a coward's way into stand-up comedy, joke fails more music, joke kills more comedy.
If this sounds at all interesting or wonderful, we can chat about things in more detail (rumor has it I'm absolutely delightful)…"
Upcoming Shows:
12/8 – American Beauty – New York, NY
1/12 – The Attic Ybor City – Tampa, FL
For updates on Jason Bieler, please visit:
Official Website
Facebook
Twitter
Instagram
Spotify