JASON BIELER AND THE BARON VON BEILSKI ORCHESTRA SHARE TRAILER FOR NEW ALBUM, "POSTCARDS FROM THE ASYLUM" DUE APRIL 14TH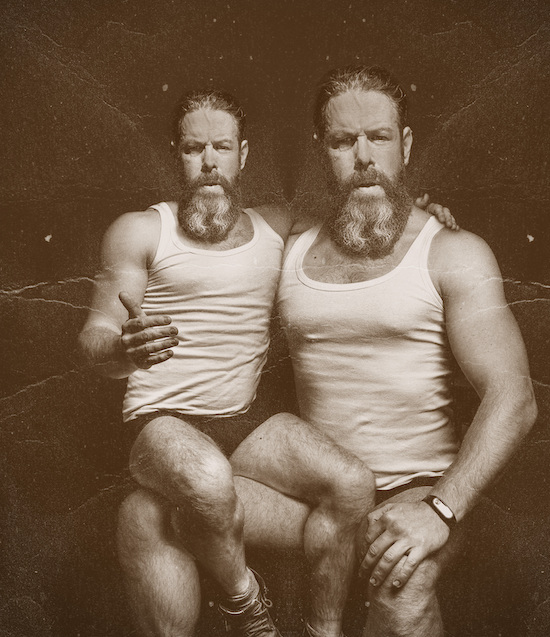 Writer, producer, raconteur, comedian, singer-songwriter, fashion icon and renown hand-model Jason Bieler and the Baron Von Bielski Orchestra will release the new album Postcards From The Asylum on April 14th. The follow up to 2021's Songs from the Apocolypse is an eclectic 15 track collection that covers a variety of styles from the ultra-heavy Sic-Riff and the power-punk infused Heathens to the proggy Deep Blue and off-the-wall Flying Monkeys (with Marco Minnemann on drums).
Check out the latest single "Heathens" now along with five previously released tracks on
Spotify or Apple Music.
The album is now available for pre-order from Bandcamp as an exclusive red double vinyl (limited to 250 copies) or as a CD (the first 250 copies will be signed), here.
The Baron Von Bielski Orchestra's music has been described as Nordic Ambient Post-Classical Satanic Love Songs for Nomadic Peoples Living Above the Arctic Circle catering specifically for those who staff Musk Oxen Rescues and wear hemp based sweaters.
When aggressively prodded for comment The Baron says…"Well, Art is Art, isn't it? Still, on the other hand, water is water. And east is east and west is west and if you take cranberries and stew them like applesauce they taste much more like prunes than rhubarb does. Now you tell me what you know." 
Postcards From The Asylum features a guest appearances by:
•Andee Blacksugar: Blondie, KMFDM, Peter Murphy
•Marco Minnemann: The Aristocrats
•Todd  "Dammit" Kerns: Slash & The Conspirators, Toque
•Edu Cominato: Geoff Tate, Soto
•Ryo Okumoto: Spock's Beard, Progject
and more.
Postcards From The Asylum track listing:
1. Bombay
2. Numb
3. Heathens
4. Mexico
5. Birds Of Prey
6. Flying Monkeys
7. Sic Riff
8. The Depths
9. Beneath The Waves
10. Sweet Eliza
11. 9981 Dark
12. Feels Just Like Love
13. Bear Sedatives
14. Deep Blue
15. Human Head
Jason Bieler online: Website, Facebook, Twitte and Instagram.