JAMES LABRIE LAUNCHES NEW SINGLE "GIVE & TAKE" FROM FORTHCOMING SOLO ALBUM "BEAUTIFUL SHADE OF GREY" OUT MAY 20TH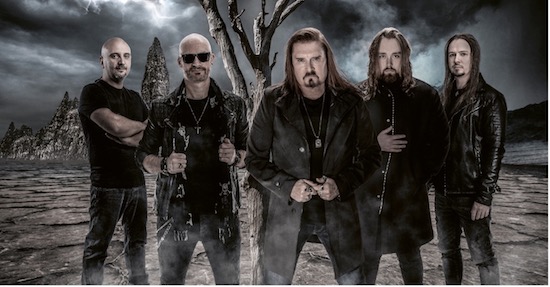 James LaBrie, known internationally as the vocalist for progressive metal icons & Grammy-winners Dream Theater, embarks on uncharted waters with his fourth solo album, titled Beautiful Shade of Grey out on May 20th. Today (4/13) sees the launch of the album's second single, Give & Take, and you can watch the Wayne Joyner-produced video below.
James comments, "This track is a take on the coercive manipulation between the corporate elite and the proletariat class. An atmospheric soundscape with beautiful feel and scope."
Paul Logue adds, "Musically Give & Take is a nice balance of Dream Theater, Eden's Curse and a even little Queensrÿche thrown in for good measure. The dark musical undertones allow James' vocals to really shine whilst his lyrics take the listener on a journey through the classic tale of good versus evil."
 
To read more details about Beautiful Shade of Grey, and to hear the first single, Devil In Drag, please click here.