IRON MAIDEN'S NEW ALBUM, "SENJUTSU" LANDS AT THE NUMBER THREE SPOT ON THE BILLBOARD 200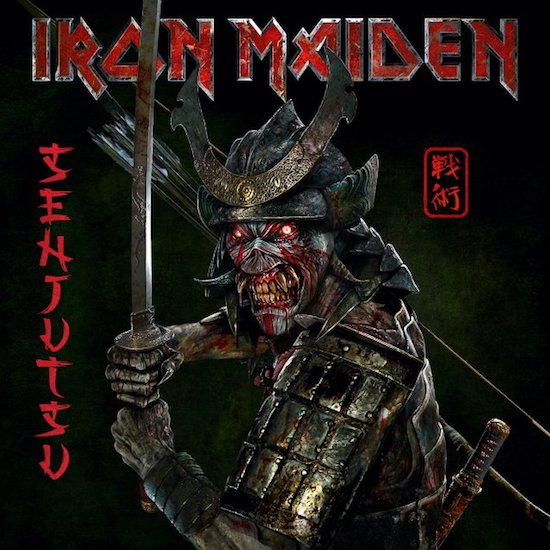 According to Billboard, Iron Maiden's latest album, Senjutsu, has entered the Billboard 200 chart at position number three, making it the band's highest-charting LP ever. The band previously peaked at number four with their last two studio releases: 2015's The Book Of Souls and 2010's The Final Frontier.
Of Senjutsu's 64,000 equivalent album units, album sales comprise 61,000, making it the top-selling recording of the week.
The album was released on September 3rd through BMG, and is the first new CD in six years. It was recorded in early 2019 in Paris with longstanding producer Kevin Shirley and co-produced by [bassist] Steve Harris. It was preceded in July by a highly acclaimed animated video for the first single The Writing On The Wall, which can be viewed here. Then, on August 20th, the band streamed their next single,  Stratego, which can be heard by going here.