IRON MAIDEN TO RELEASE CLASSIC 80's VINYL REISSUES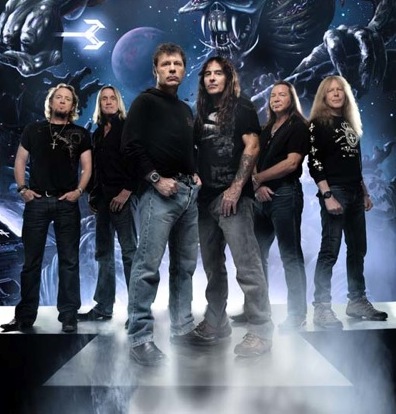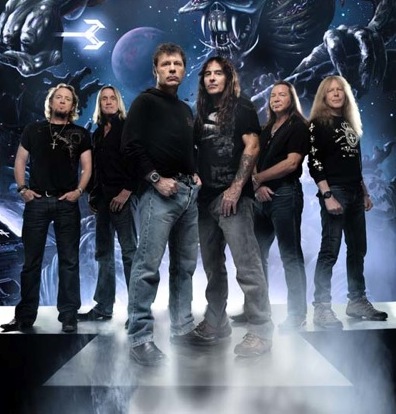 Parlophone Records (BMG/INgrooves Music Group for the USA) will follow the 2012/13 Iron Maiden vinyl picture disc reissues of the first eight Iron Maiden albums, which spanned the 1980s, with brand new pressings of the albums in heavyweight 180g black vinyl.
In conjunction with these premium album releases, a strictly limited one-off run of the 7" singles from each respective album will be made available. These highly collectable black vinyl singles will be cut from the original analogue master tapes. Released in replica artwork packaging, they are sure to become a must-have item for fans, collectors and anyone who missed out first time round.
The albums will also be cut from the original analogue master tapes and packaged in identical artwork to the initial 1980's releases. As a bonus, the first batch of album releases (Iron Maiden/Killers/The Number Of The Beast) will also be made available in a Collector's Box sized to house all 8 albums. This package will be a strictly limited edition and available while stocks last.
The records will be released chronologically across a two month period starting October 13th (14th USA) with the first 3 albums (Iron Maiden/Killers/The Number Of The Beast) and the seven corresponding 7" singles:
Running Free b/w Burning Ambition
Sanctuary b/w Drifter (Live) and I've Got The Fire (Live)
Women In Uniform b/w Invasion
Twilight Zone/Wrathchild double A side
Purgatory b/w Genghis Khan
Run To The Hills b/w Total Eclipse
The Number Of The Beast b/w Remember Tomorrow (Live)
Followed by:
October 27th (28th USA): Piece Of Mind, Powerslave and Live After Death and the six corresponding 7" singles:
Flight Of Icarus b/w I've Got The Fire
The Trooper b/w Cross-Eyed Mary
2 Minutes To Midnight b/w Rainbow's Gold
Aces High b/w King Of Twilight
Running Free (Live) b/w Sanctuary (Live)
Run To The Hills (Live) b/w Phantom Of The Opera (Live)
November 24th (25th USA): Somewhere In Time and Seventh Son Of A Seventh Son and the six corresponding 7" singles:
Wasted Years b/w Reach Out
Stranger In A Strange Land b/w That Girl
Can I Play With Madness b/w Black Bart Blues
The Evil That Men Do b/w Prowler '88
The Clairvoyant b/w The Prisoner (Live)
Infinite Dreams (Live) b/w Killers (Live)
The release of these high quality, black vinyl records offers optimum choice to fans who would like to own a piece of Maiden's authentic 1980's vinyl sound, or for those simply wanting to rediscover this much loved, iconic format. Coupled with the end of the Maiden England World Tour which began in North America in 2012 and finished last month at Knebworth Park's Sonisphere Festival, this now completes Maiden's 1980's touring and catalog reissues cycle, so the band are free to focus on their dynamic future plans.