IRON MAIDEN POST TEASER FOR "MAIDEN ENGLAND 88" ONLINE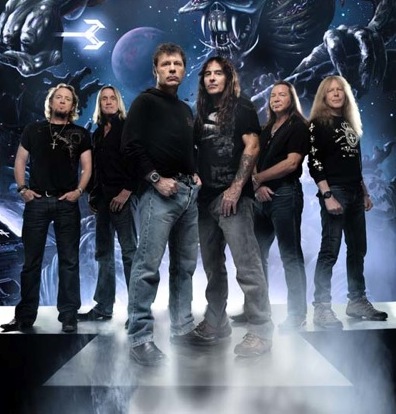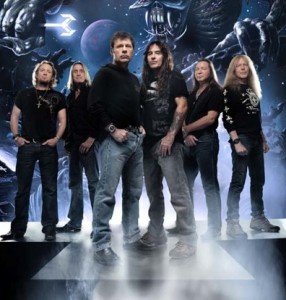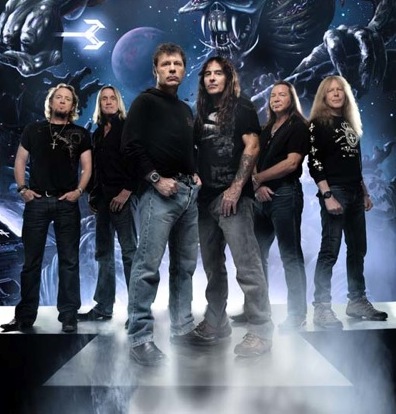 Iron Maiden will release the new, remastered, bonus-filled edition of Maiden England 88, on March 25th.
Filmed across two sold-out nights at Birmingham N.E.C Arena, UK in November 1988 during the band's Seventh Son Of A Seventh Son World Tour, disc one contains an upgraded and extended version of the concert itself and now includes three previously unreleased encores: Running Free, Run To The Hills and Sanctuary. Disc two features a bonus documentary that includes interviews with Maiden and their manager, Rod Smallwood, as well as a bonus bonus documentary, Twelve Wasted Years, and five promo videos. Not bad, eh?
Maiden have released a trailer for Maiden England 88. View it below.
"We've been busy upgrading this concert footage for a long time, with our in-house Film Producer and Director Andy Matthews working tirelessly to weave his magic yet again!," says Rod. "The 1989 VHS video has been largely unavailable for many years and we know how eagerly our fans have been awaiting the new version so we wanted to give it the best possible treatment. The current Maiden England World Tour which continues later this year revisits much of the set list and production from the initial 1989 VHS release so it will be interesting to compare just how much has changed in terms of our 2013 live show production, especially with all the advances in modern technology and the improvements we've been able to make to the set."
Maiden England 88 will also be made available on a two-CD album, as well as Limited Edition double vinyl picture disc and Digital Download formats. Basically, this the first full and complete audio recording release of a classic Maiden tour, right before they return to that era this summer at Download, so you already know you're a mug if you're not in on this.
DISC ONE – MAIDEN ENGLAND '88
Set List –
Moonchild
The Evil That Men Do
The Prisoner
Still Life
Die With Your Boots On
Infinite Dreams
Killers
Can I Play With Madness
Heaven Can Wait
Wasted Years
The Clairvoyant
Seventh Son Of A Seventh Son
The Number Of The Beast
Hallowed Be Thy Name
Iron Maiden
Run To The Hills*
Running Free*
Sanctuary*
*previously unreleased.
DISC TWO – THE HISTORY OF IRON MAIDEN PART 3
12 Wasted Years documentary
Wasted Years promo video
Stranger In A Strange Land promo video
Can I Play With Madness promo video
The Evil That Men Do promo video
The Clairvoyant promo video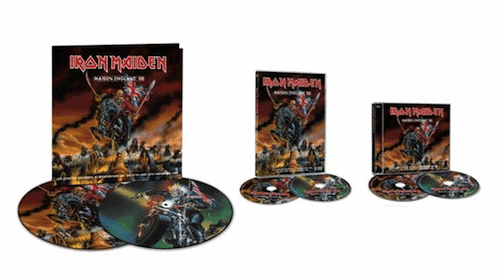 additional source: metalhammer.co.uk