IRON MAIDEN FRONTMAN BRUCE DICKINSON SLAMS THE ROCK N' ROLL HALL OF FAME SAYING, "IT'S A COMPLETE LOAD OF BOLLOCKS"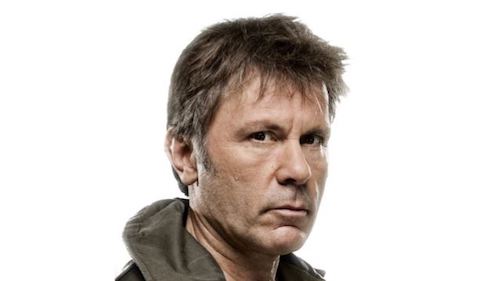 Iron Maiden frontman Bruce Dickinson has slammed the Rock And Roll Hall Of Fame members who decide on who should be included on the ballot ever year.
Maiden are one of the Rock Hall's most notable absentees, along with bands including Judas Priest and Motorhead to name a few.
At a one of his spoken word dates in Melbourne, Australia, Dickinson took questions from the audience which were submitted on cards.
One fan asked if he thought Maiden should be in the Rock Hall, to which Dickinson replied, "Absolutely!"
He added, "I actually think the Rock And Roll Hall Of Fame is an utter, complete load of bollocks to be honest with you.
It's run by a bunch of sanctimonious bloody Americans who wouldn't know rock n'roll if it hit them in the face. They need to stop taking Prozac and start drinking f–king beer!"
Judas Priest lost out in the 2018 fan vote in favour of Bon Jovi, who were inducted back in April.
Those nominated for the Class Of 2019 are Def Leppard, Todd Rundgren, Stevie Nicks, Radiohead, The Cure, Rage Against The Machine, Roxy Music, Devo, Kraftwerk, the Zombies, MC5, John Prine, Rufus featuring Chaka Khan, LL Cool J and Janet Jackson.
The winners will be announced in December.
source: Classic Rock via loudersound.com