ICONIC BASSIST BILLY SHEEHAN LISTS HIS TOP 10 LIVE ALBUMS, BOTH AC/DC AND JUDAS PRIEST MAKE THE CUT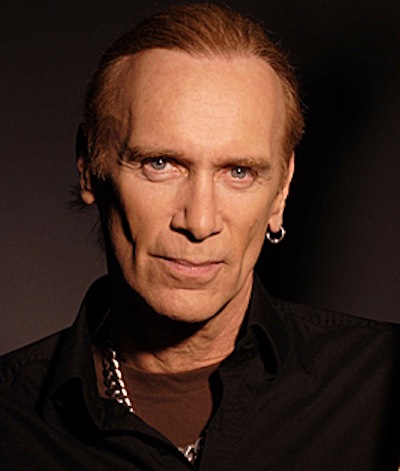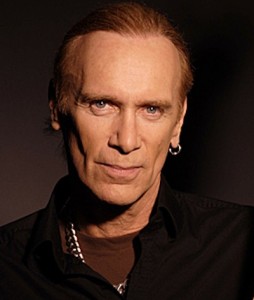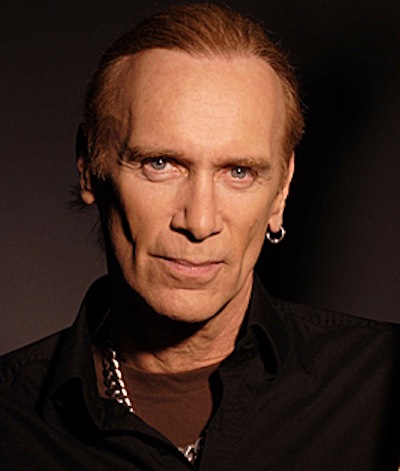 Bassist Billy Sheehan picks ten live albums that he thinks broke the mold, but before we list his choices, Classic Rock Magazine spoke with him about his band with guitarist Richie Kotzen and drummer Mike Portony, The Winery Dogs.
Sheehan says, "To be honest, I didn't have a molecule of a clue that this would work out so well…I think there's an honesty to the band, and maybe that's why people have picked up on us.."
When asked if the band may consider working with an outside producer in the future, he says, "I wouldn't be opposed to it, but I don't know if it's really necessary."
Now for Billy Sheehan's top ten live albums with edited commentary:
The Yardbirds – Having A Rave Up (1965):
"It's a pretty interesting album, half studio and half live…This record made a huge impression on me because it really illustrated what a band can do in front of an audience. It was also my introduction to the Yardbirds; after this album, I went off and got everything else they did… was always amazed that the Yardbirds didn't become a huge band in America. Their fans loved them, but they weren't accepted by the masses like they deserved to be."
The Rolling Stones – Got Live If You Want It! (1966):
"This was the Rolling Stones' first live record, when Brian Jones was still their guitar player…This record made me more of a Stones fan than I was before. I preferred the Beatles, but hearing the Stones do their stuff in front of an audience notched them up a bit…"
Jimi Hendrix – Bang of Gypsys (1970):
"Jimi Hendrix was the first concert I ever saw, and Band of Gypsys is the first fully live album he did with Buddy Miles on drums and Billy Cox on bass. Even though it's Hendrix's record, it taught me how important it was to have a great, great drummer behind you…I must have listened to this record a thousand times. The automatic arm on the turntable would reach the end, and then it would come up and go back down and start all over again. This went on for weeks at a time – it was a huge part of my life."
Various Artists: Woodstock: Music from the Original Soundtrack and More (1970):
"One of the greatest live albums of all time. There's so much to choose from here, but what's interesting is all the stuff that didn't get on the record. Mountain played a whole set, but they weren't on the album. Through the years, I've discovered a lot of those other bands that played Woodstock, and I wish they would have been on the record…"
AC/DC – If You Want Blood You've Got It (1978):
This is the album that turned me on to AC/DC. A super-exciting live record. I even love the way it starts: There's a problem with an amp, and you hear something buzzing; the crowd roars, and then the band launches into Riff Raff. Holy cow! The crowd is going crazy like they're at a soccer match. From hearing this record, I went out and got all of their other stuff. Soon after, they put out Highway to Hell and all hell broke loose – literally…This record captures them in rare form live, and Bon Scott was at the top of his game. What a showman. And he was a great writer, too – he had such a unique way of describing things. The scenery he set up in your mind was very vivid."
Les McCann and Eddie Harris – Swiss Movement (1969):
"I'm going to take a real left turn here. This is Les McCann and Eddie Harris live at the Montreux Jazz Festival. It's an iconic jazz record…In my youth, I had a couple of jazzy friends, and this was one of our favorite records. There's so many fantastic cuts and performances on the album. It's not wild, wacky jazz with lots of notes – like you don't know how they got there or why they got there. It's more straight-up, with beautiful playing and brilliant solos…It's an incredible live record that I heartily recommend."
Humble Pie – Performance Rockin' the Fillmore (1971):
"One of the greatest, most iconic bands ever – everybody in the group is astonishing. I absolutely love Humble Pie…They were kind of always a live band, because in the studio they played as they would on stage, just like they did on the Fillmore record… Hearing them play I Don't Need No Doctor – I mean, how do you top that? The rest of the record is totally riotous and raucous. It's all brilliant."
Judas Priest – Unleashed in the East (1979):
"They're another one of my favorite bands, and their live record really pushed them over the top for me. They did a lot of things that set them apart, like doing Joan Baez's Diamonds and Rust…. I think it set the stage for them to have global success very soon after."
King Crimson – USA (1975):
"King Crimson is another favorite. I remember having a bootleg of them doing Larks' Tongues in Aspic that was remarkable. I lost the bootleg, but when I heard the live version of it here, it was pretty close to the bootleg. It's just out of control. When you hear the studio version and compare it to this one, it almost seems tame…"
The Mothers – Just Another Band from L.A. (1972):
"This album had a big influence on me. Back in my apartment in Buffalo, we would play this one all the time. The automatic arm on the turntable would go back and forth, and the record would just play and play and play. Then we'd flip the record over, and it would play ad infinitum. I'm sure we drove our neighbors crazy with it. When I got together with Steve Vai to do David Lee Roth's Eat 'Em and Smile, we had a lot of common ground because we could both recite the first four or five Zappa records from beginning to end. We had a great starting point because of our love of Frank Zappa… got so much from Frank Zappa musically, socially, personally. He changed my whole attitude about so many things."
Read Billy Sheehan's entire commentary at Classic Rock Magazine.
source: classicrock.teamrock.com