HOOKERS & BLOW RECRUIT EX TYPE O NEGATIVE/ DANZIG DRUMMER JOHNNY KELLY FOR 10TH ANNIVERSARY TOUR, DATES ANNOUNCED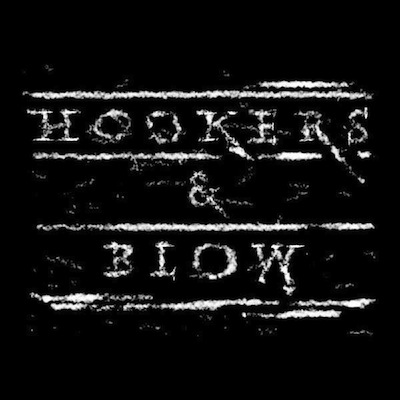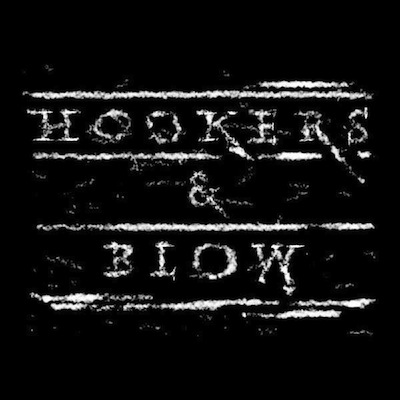 Hookers & Blow – Announce ex Type O Negative and Current Danzig Drummer Johnny Kelly as for it 10th Anniversary East Coast Tour.
The band featuring Guns N' Roses keyboardist Dizzy Reed and Quiet Riot guitarist Alex Grossi will be celebrating the band's 10th Anniversary starting on September 5th at The Whisky A Go Go in Hollywood and September 6th at Count's Vamped in Las Vegas, NV.
The band is also excited to add longtime friend and world renowned stand-up comic Don Jamison (VH1's That Metal Show) as the "Master of Ceremonies" for their upcoming East Coast dates in October. Rounding out the HN'B line-up will be W.A.S.P. & Hotel Diablo bassist Mike Duda, Ace Frehley drummer Matt Starr and an array of special guest players.
"This band has always been mostly a Joke" says Grossi "We figured after doing this for 10 years it would be cool to celebrate by adding our buddy Don into the mix who actually tells Jokes for a living…."
Hookers & Blow hosted two residencies at the landmark Whisky A Go Go in Hollywood in 2013 with guest musicians that included members of Marilyn Manson, The Cult, Quiet Riot, W.A.S.P., Ignite, Alice Cooper, T.S.O.L, Ace Frehley and more. For more info, please visit facebook.com/HNBM.
Hookers & Blow tour dates:
9/5 The Whisky A Go Go – Hollywood, CA (Matt Starr on drums)
9/6 Count's Vamped Las Vegas, NV (Matt Starr on drums)
10/10 Obsessinn's Ottawa, Canada (Alex & Dizzy only)
10/11 The Rockpile Toronto, Canada (Alex & Dizzy Reed only)
10/14 The Bowery Electric New York, NY w/ Don Jamieson
10/15 TBA Worcester, MA w/ Don Jamieson
10/16 1150 Oak Bar and Grill Cranston, RI w/ Don Jamieson
10/17 The Legendary Dobbs Concert Hall Philadelphia, PA w/ Don Jamieson
10/18 Thw Fish Head Cantina Halethorpe, MD w/ Don Jamieson
10/19 Mexicali Live Teaneck, NJ w/ Don Jamieson