GUITARIST TONY MACALPINE ADDS ADDITIONAL DATES TO HIS FALL U.S. TOUR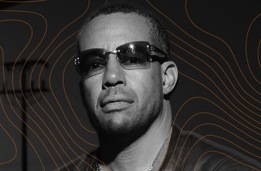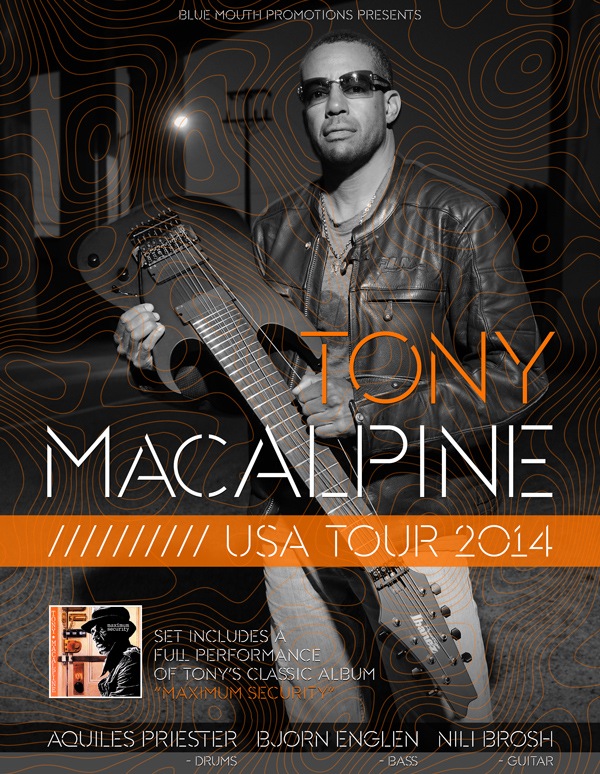 As previously reported, guitarist Tony MacAlpine has announced tour dates. MacAlpine has added a few more shows in the U.S. dates. MacAlpine will be playing his album Maximum Security in full as part of the set, along with a preview of his upcoming solo album Concrete Gardens. For more information about MacAlpine's tour, please click here.
Skype Lessons August/September
MacAlpine has also announced that he will be giving private one-on-one webcam guitar lessons through Skype between now and our US Tour in October. I accept any level of student, and lessons are tailored to fit the things you'd like to work on with your playing. Lessons are $120 for 45 minutes. Payment via Paypal is accepted. Discounts available if you buy a block of 2 lessons or more. Spaces are limited. Please email tmaclessons@gmail.com to book lessons.
Tony MacAlpine tour dates, a * denotes added dates:
August:
1 Studio City, CA – The Baked Potato (2 shows: 9:30 and 11:30)
2 Studio City, CA – The Baked Potato (2 shows: 9:30 and 11:30)
8 San Francisco, CA – Biscuits & Blues (2 shows: 7:30 and 10:00)
9 Lebanon, OR – Guitars Under The Stars Festival
13 Hermosa Beach, CA – Saint Rocke
15 Ramona, CA – Ramona Mainstage
October:
6 Denver, CO – Quixote's True Blue
8 Kansas City, MO – Davey's Uptown Ramblers Club
10 Chicago, IL – Reggies
11 Westland, MI – Token Lounge
12 Cleveland, OH – Beachland Tavern
13 Pittsburgh, PA – The Hard Rock Cafe
14 Philadelphia, PA – North Star Bar
16 New York, NY – The Iridium (2 shows: 8:30 and 10:30)
18 Cambridge, MA – TT The Bear's Place
19 Vienna, VA – Jammin' Java
20 Raleigh, NC – The Pour House Music
21 Atlanta, GA – Smith's Olde Bar
22 Nashville, TN – The High Watt
*24 Denton, TX – Dan's Silverleaf
*25 Houston, TX – CPN Metal Fest @ Concert Pub North
*26 Austin, TX – To Be Announced
*29 Scottsdale, AZ – Pub Rock Live