HOOKERS & BLOW, FEATURING DIZZY REED OF GUNS N' ROSES AND ALEX GROSSI OF QUIET RIOT, ANNOUNCE JULY TOUR DATES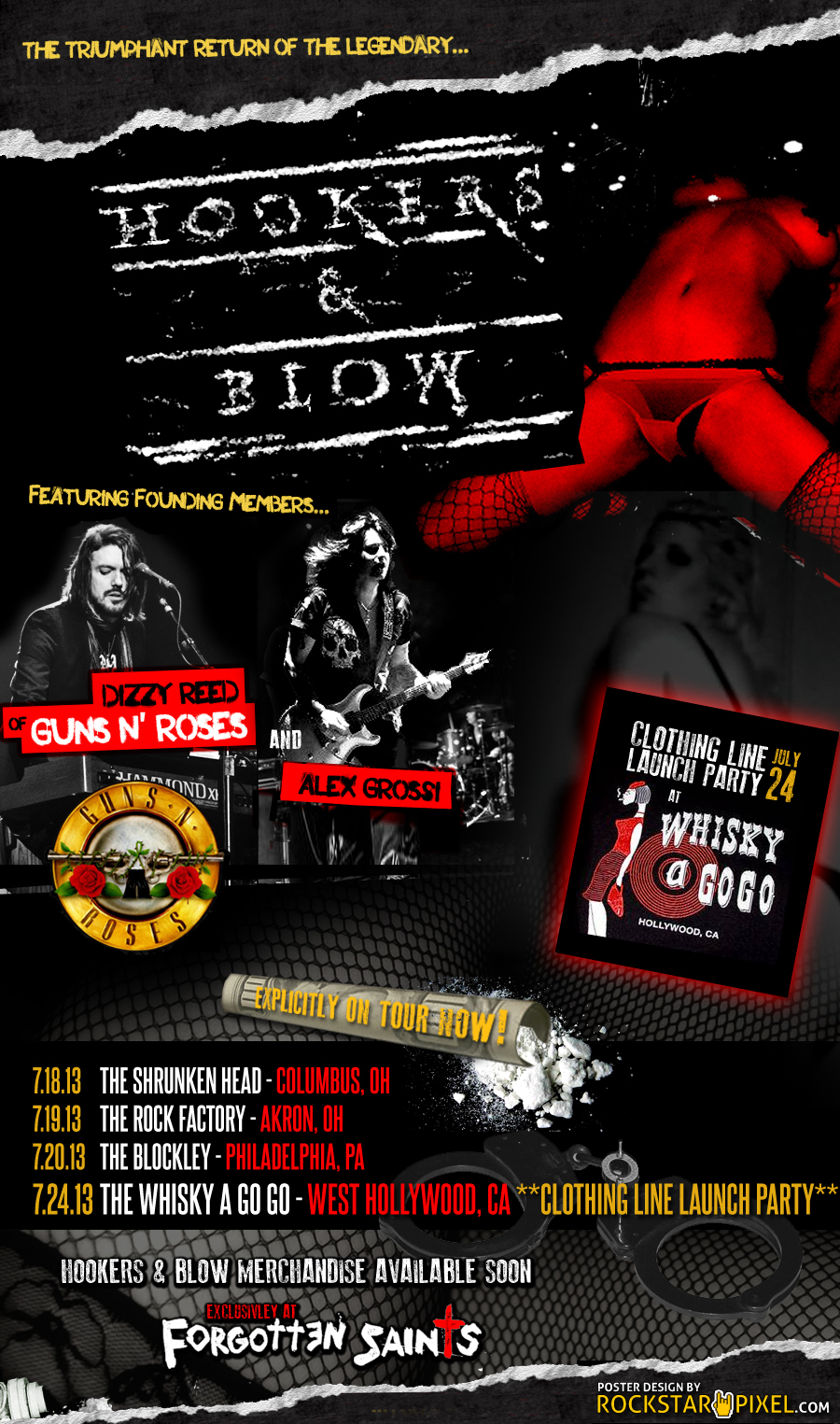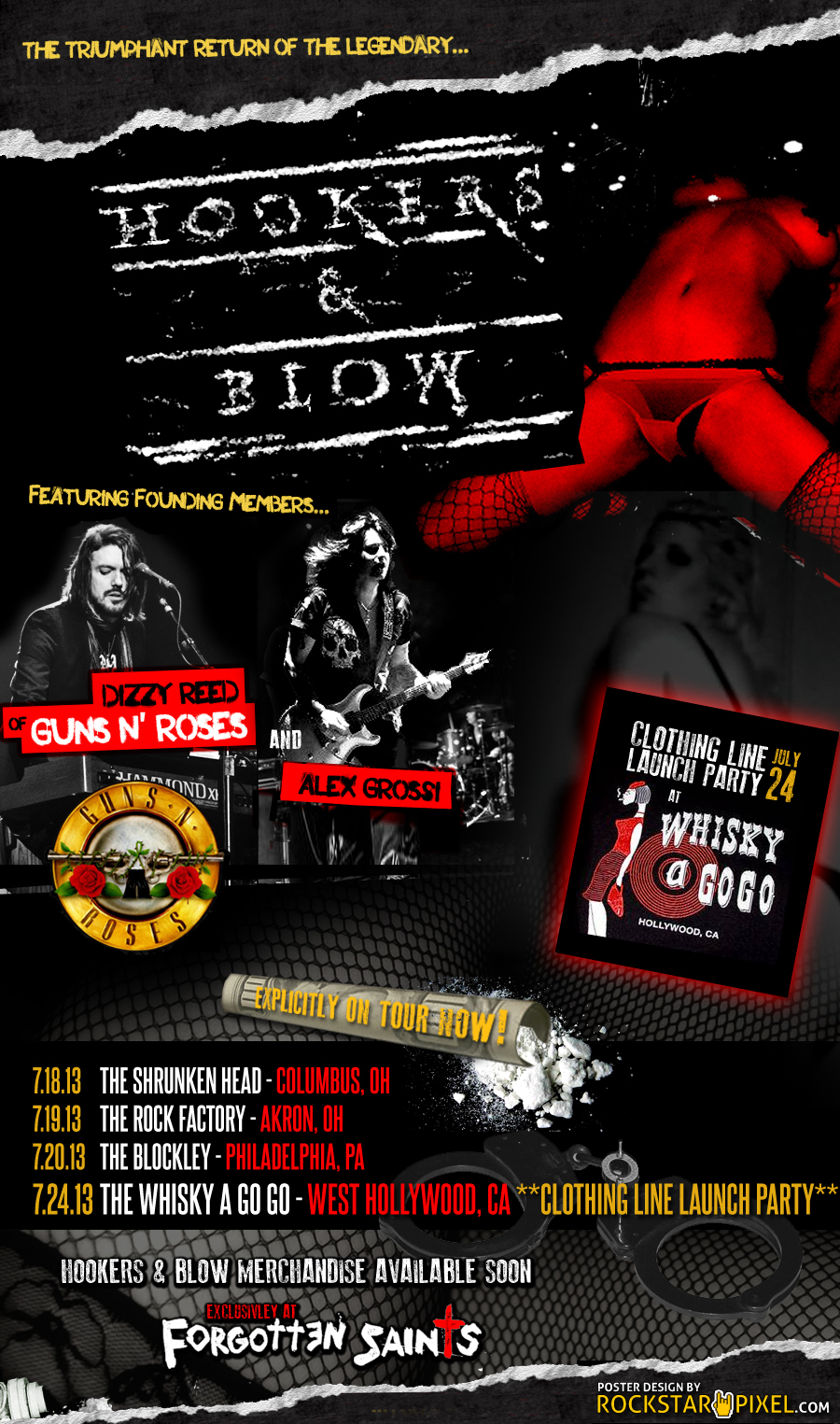 Hookers & Blow, the band led by Guns N' Roses keyboardist Dizzy Reed has announced a string of July dates including a Hollywood launch party for their new clothing line at the legendary Whisky A Go Go on Wednesday, July 24th.
Also performing will be A.L.I.V.E.! — An all-star tribute to 70s era KISS, featuring Rex Brown (Pantera, Kill Devil Hill), Ron Bumblefoot" Thal (Guns N' Roses), Brian Tichy (Whitesnake, Foriegner) and Mark Zavon (Kill Devil Hill).
Hookers & Blow recently completed a four show residency at The Whisky with guest musicians that included members of Marilyn Manson, The Cult, Quiet Riot, W.A.S.P., Ignite, Ace Frehley and more.
The band is currently solidifying a fall Hollywood residency which will be will announced in the coming weeks.
Hookers & Blow July Shows:
18 – Columbus, OH – The Shrunken Head
19 – Akron, OH – The Rock Factory
20 – Philadelphia, PA – THE Blockley
24 – Hollywood, CA – The Whisky A Go Go **Clothing Line Launch Party/Rex Brown of Pantera's Birthday Bash**
For more information, please visit the Hookers & Blow Facebook.