*UPDATED* OFFICIAL HOLOGRAM OF RONNIE JAMES DIO APPEARS AT WACKEN FESTIVAL IN GERMANY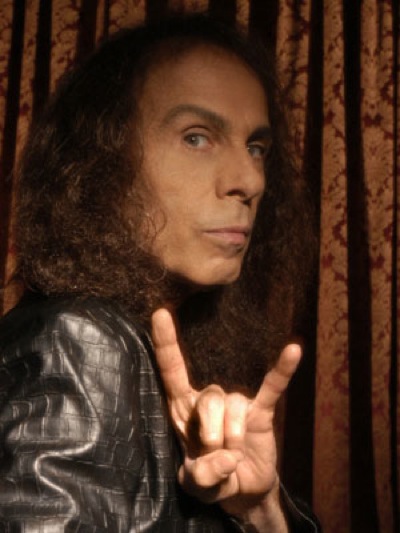 Dio Disciples were joined onstage at Wacken by a hologram of the late singer Ronnie James Dio.
The surprise stunt took place towards the end of the band's set at the German festival last night (August 6) as 75,000 fans saw Dio reunite with former members of his band via hologram for a performance of We Rock .
The production was a year in the making and the firm behind the idea, Eyellusion, say it was "the first time a hologram has been accompanied by a live band in a traditional concert setting."
Future shows with the Dio hologram are being planned by the band.
Ronnie's widow Wendy, who also manages Dio Disciples and works with Eyellusion, says, "When I first experienced the full production of Ronnie performing with his band as a hologram, I couldn't believe my eyes and ears. With Eyellusion, we have been able to get Ronnie back up on stage where he belongs, ensuring that his music and memory live on. I want Ronnie's fans around the world to share this experience."
Dio Disciples lead guitarist Craig Goldy adds, "We know how much the fans miss Ronnie and the special and unequaled element that he brought to his live performances. Being able to recreate that same kind of magic for his fans at Wacken was incredible. For so many years Ronnie always invested big in his live shows as his way to give back to the fans, and that is exactly what we aimed to do with this latest performance. We can't wait to bring this experience to even more of his fans and perhaps even a newer generation when we bring this incredible live experience on the road next year."
Dio Disciples say they hope to take the hologram on tour, with a rotating set of around 14 songs.
Dio died of stomach cancer in 2010.
additional source: Classic Rock via teasrock.com