HAS GEORGE LYNCH HAD A CHANGE OF HEART ABOUT THE LYNCH MOB MONIKER?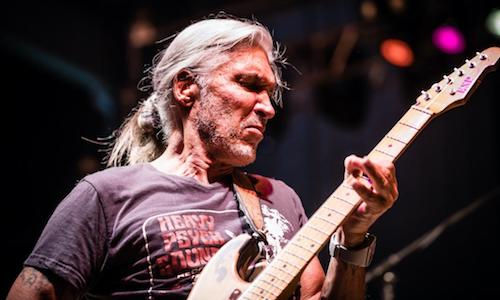 Iconic guitarist George Lynch, and his current band lineup, including drummer Jimmy D'Anda (Bulletboys), bassist Jaron Gulino (Tantric) and singer Gabriel Colon, performed on October 15th at the Buffalo Thunder Resort in Santa Fe, New Mexico, as the support act for Dokken.
Over the weekend, Lynch shared a short video of the performance, and he included the following message: "super fun and intense show tonight in santa fe nm @lynchmob @dokken @buffaloruncasino @jimmydanda."
For much of the last year and a half, the guitarist had played dates around the U.S. under the name Electric Freedom, which he previously said was the new name of his "touring entity" after deciding to retire the Lynch Mob name in 2020. 
In August 2021, the band celebrated the 30th anniversary of Wicked Sensation with a special limited print/deluxe edition of the album. Wicked Sensation Reimagined featuring new versions of the LP's classic songs.
It remains to be seen if the band will return to the Lynch Mob name going forward.