GUNS N' ROSES FRONTMAN AXL ROSE RESPONDS TO LIST DUBBING HIM "WORLD'S GREATES SINGER"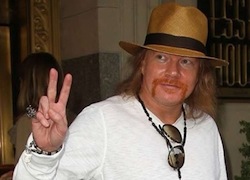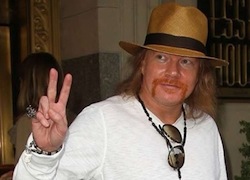 Kory Grow of Rolling Stone reports that Guns N' Roses Frontman Axl Rose has responded to an unscientific, albeit virally popular, list of The World's Greatest Singers, which placed him in the top spot. The list claimed he had a range that spanned nearly seven octaves, with his lowest note allegedly appearing in the 2008 Chinese Democracy song There Was a Time and his highest in his cover of the Dead Boys' Ain't It Fun, which appeared on the group's 1994 covers album The Spaghetti Incident?. He said that he found the recognition flattering and humbling, according to Spin, though he wouldn't top his own list of the greatest singers.
"If I had to say who I thought the best singers were, I'd say first that I don't know there's a definitive answer as in my opinion it's subjective, and second that my focus is primarily rock singers," he told Spin. "That said, I enjoy Freddie Mercury, Elvis Presley, Paul McCartney, [Nazareth singer] Dan McCafferty, Janis Joplin, Michael Jackson, Elton John, Roger Daltrey, Don Henley, [Electric Light Orchestra frontman] Jeff Lynne, Johnny Cash, Frank Sinatra, [jazz singer] Jimmy Scott, Etta James, Fiona Apple, [Pretenders frontwoman] Chrissie Hynde, Stevie Wonder, James Brown and a ton of others (predominantly Seventies rock singers) and would rather hear any of them anytime rather than me!"
Guns N' Roses are currently in the middle of a 12-date residency at Las Vegas' Hard Rock Hotel and Casino.
additional source: rollingstone.com