GUNS N' ROSES "APPETITE FOR DEMOCRACY" FILM TO GET THEATRICAL, DVD, BLU-RAY AND CD/DVD RELEASE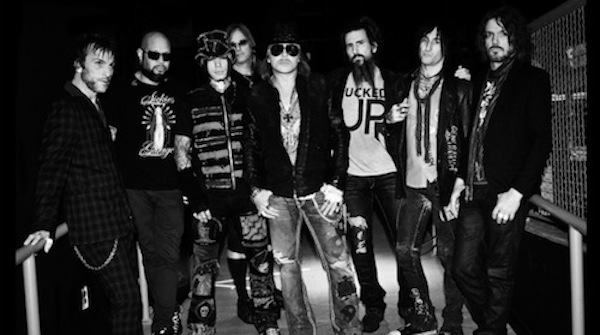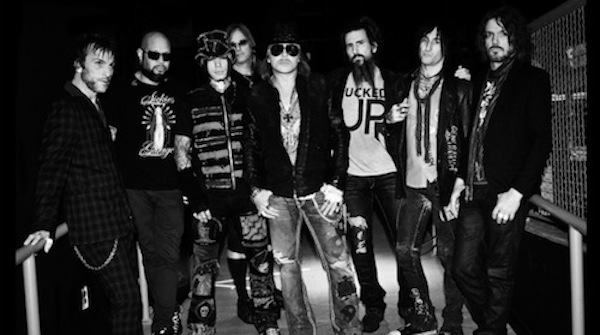 Guns N' Roses' 3D film, Appetite For Democracy, will receive a theatrical release in early April and will also be available in several different formats for purchase.
Filmed during Guns N' Roses' Appetite For Democracy residency at The Joint at Hard Rock Hotel & Casino' in Las Vegas, Nevada in November 2012, celebrating twenty-five years of Appetite For Destruction and four years of Chinese Democracy, the elaborate Vegas-style production features Axl Rose at the top of his game with his current lineup performing some of GNR's biggest hits, including Welcome To The Jungle, Sweet Child O' Mine, Mr. Brownstone, November Rain and Paradise City.
This is the first live concert release from Guns N' Roses since Use Your Illusion II in 1992.
The Appetite Of Democracy package, with a running time of two hours and 47 minutes, is directed by Kerry Asmussen and produced by Barry Summers.
The package will be available in four formats: a standard Amaray DVD, a 3D Blu-ray DVD, a Deluxe 2CD+DVD set and digital long form. The DVD and Blu-ray components both feature the full show, along with band interviews plus a 3D photo gallery, both with 5.1 surround and stereo audio.
1. Standard Amaray DVD – full show and bonus interviews
2. Standard 3D Blu-ray – 3D & 2D on 1 disc
3. Deluxe CD+DVD – DVD plus CD of all tracks in the show
4. Digital Long Form – Full content available for digital download and via Mobile App
This absolute ambush on the city of sin, captured in HD/3D, puts you in the best seat in the house for an electrifying once in a lifetime live concert performance.
For more information, visit gnr3dmovie.com.
Watch a trailer below.