GUITARIST VIVIAN CAMPBELL TO UNDERGO STEM CELL TRANSPLANT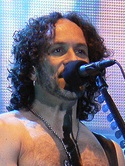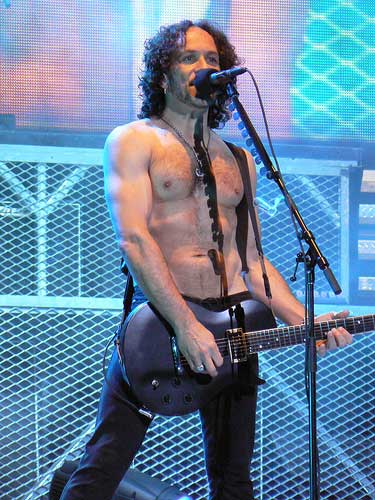 Def Leppard just started their summer tour and guitarist Vivian Campbell is happy to be onstage, but as soon as their live shows end, the reality of Campbell's current health concerns will once again hit home. The guitarist revealed to the Herald Extra that following the tour, he's hoping to receive a stem cell transplant.
The guitarist was previously treated for cancer and was thought to be in remission, but he reveals that remission talk was premature. Campbell explained, "It came right back. I don't know if the cancer came back or it never totally went away, you know, but the initial scan I did last fall after doing my chemo, the scan came back clean. But there was something about it, the oncologist was unclear about and didn't feel good about, so I was referred to another specialist."
Campbell, who also played in the band Dio, says he learned that there was some growth coming back and that a surgical biopsy revealed that the cancer had come back. The guitarist reveals that he's been doing some "high-tech chemo" and reveals that he's about halfway through his treatment. "It's really kind of easy going," says Campbell. It's the first new drug that's been discovered for Hodgkin's since 1977 and they made this discovery in 2011 … so I'm part of this research clinical trial that's going on." The guitarist adds that the treatment has not affected his hair, skin or nails, which he's thankful for.
The guitarist concludes, "Assuming that it all works and I actually get to a perceived remission stage by August, then as soon as the tour is over in early September, I'm going to get a stem-cell transplant, which I can't say I'm looking forward to, but I've been told if I don't do that, the cancer's going to keep coming back every couple of years. And every time it's a little bit more resistant. It is what it is. It could be worse — but at least I have health insurance."
As for touring while undergoing treatment, Campbell says it's very therapeutic for him. He adds, "There's nothing worse than sitting around the house concentrating on the negative. I've always enjoyed my work and I've always felt very fortunate to be able to do what I love. I am well up for the summer tour indeed."
additional source: loudwire.com