GUITARIST VIVIAN CAMPBELL CLEARS THE AIR WITH WHITESNAKE FRONTMAN DAVID COVERDALE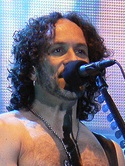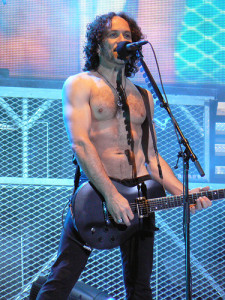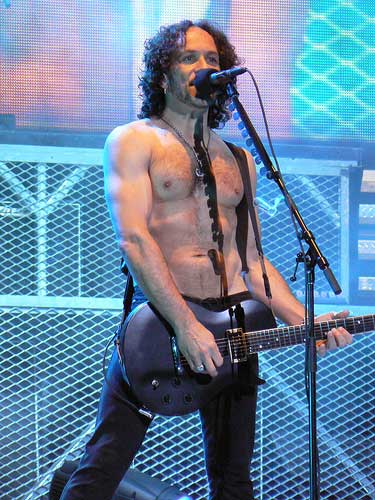 Def Leppard guitarist Vivian Campbell has revealed how a conversation with former Whitesnake colleague David Coverdale cleared the air between them and led to Campbell guesting on the final show of Whitesnake's UK tour together this week.
He was a touring member of Whitesnake from 1987 to 1989, but recently said that his time with the band "didn't mean an awful lot" to him. He was dismissed after the bandleader decided he wanted to focus on working with guitarist Adrian Vandenberg.
Asked about his relationship with Coverdale, Campbell tells RockPages, "It's good. It was strange for a few years. Adrian didn't want another guitar player in the band. It was nothing against me – when he was hired they didn't tell him there would be two guitar players. There was a certain rivalry in the air. When the tour ended, David said to us all that the songs on the new record would be written by Adrian and himself, because they had a great working relationship. I knew deep inside that this wasn't a band I would last in for too long."
The situation came to a head when Coverdale had his tour manager tell Campbell that his wife wasn't welcome on the road, because she and the frontman's wife didn't get along.
Campbell continues, "That's the problem I had with David – I always thought he didn't have the balls to look me in the eyes and say what he wanted to say. Even when he wanted to let me go, he asked the tour manager to break the news."
Def Leppard and Whitesnake first toured together in 2008. Campbell says, "I had the chance to sit down with him and explain that he'd lost my respect when he did that in the 80s. David was very apologetic, and pointed out that he was in this bad relationship, living in an ivory tower, having people do things instead of doing those things by himself."
He adds, "All this belongs in the past. We are all good now."
The bands just completed a UK tour together, and Campbell guested with Whitesnake during the final show. Coverdale this week reported that he'd been planning to retire, but the experience on the road changed his mind.
additional source: teamrock.com