GUITARIST VINNY VINCENT'S DECEMBER SHOW DATES PUSHED BACK TO FEBRUARY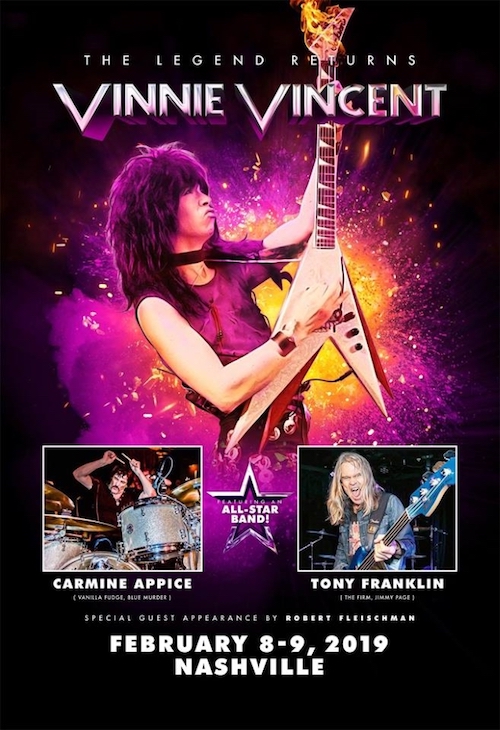 Former KISS guitarist Vinnie Vincent's previously announced shows in Memphis on December 7th and December 8th have been postponed until February 8th and February 9th in Nashville due to additional scheduling and logistical requirements by the promoter.
Promoter Derek Christopher said, "Vinnie is ready to rock and roll and is disappointed by the postponement, but we needed extra time to add and confirm additional guests for the show. We wanted to make sure it's done right."
For the February shows, Vinnie will be joined by an all-star band that will include Carmine Appice on drums, and Tony Franklin on bass.
Tickets for the December 7th show will be honored on the February 8th date, and tickets for the December 8th show will be honored on the February 9th date.
Tickets can be exchanged or refunded on vinnievincentlive.com.