GUITARIST VINNIE VINCENT SELLING HIS "SPEEDBALL JAM" CD FOR $250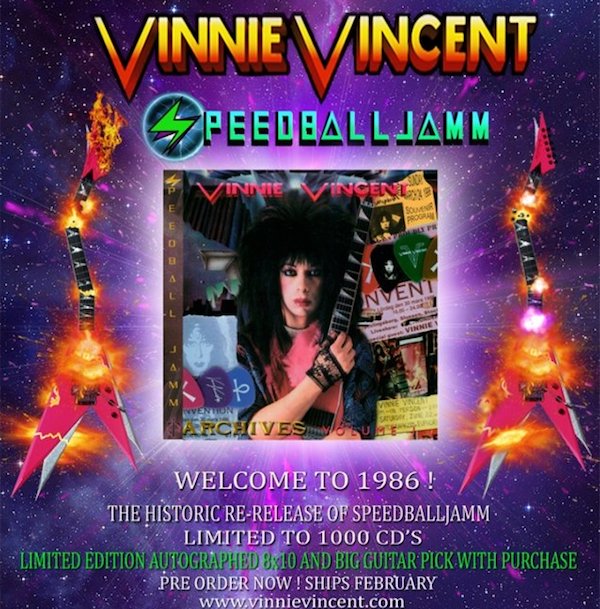 Former KISS guitarist Vinnie Vincent will re-releasing his 2002 instrumental album in a limited edition of 1,000 CDs.
Vincent's official web site is accepting pre-orders for this "historic" re-release of Speedball Jamm, priced at $250.00 apiece. Each CD will come with a limited-edition autographed 8×10 photo and a "BIG" guitar pick. The discs are expected to ship in February 2020.
Speedball Jamm — previously issued under the title Archives Volume 1 — has been described as "a single 70-minute track of blistering guitarmageddon." According to Rarebird's Rock And Roll Nest, the song "is divided into ten not-very-distinct parts. It's a subterranean-sounding recording of Vinnie jamming endlessly on a lead guitar at high speed, sometimes solo, sometimes with the accompaniment of bass and drums."
Vincent recently announced that he will host Vinnie Vincent's Merry Metal Christmas on December 14th and December 15th at S.I.R. Studios in Nashville, Tennessee.