GUITARIST TONY IOMMI ON THE DIFFERENCES BETWEEN OZZY OSBOURNE AND RONNIE JAMES DIO, "OZZY WAS MORE OF A SHOWMAN…[RONNIE] WAS MORE A PERFECTIONIST"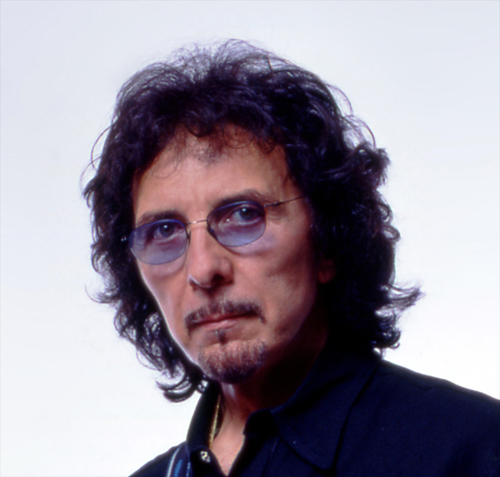 Greg Prato from Consequence of Sound spoke with iconic guitarist Tony Iommi about Dio-Era Black Sabbath reissues, his recording plans and his health, excerpts from the column appear below.
On the Heaven and Hell and Mob Rules reissues:
"I've been really looking forward to these [reissues] coming out. Because we've done all the early years – the Ozzy years – and it's nice and refreshing to have the Dio stuff coming out now. And I really do like to listen to those albums. Martin [Birch, producer] was really helpful. We worked well with Martin.
At first, before we had Martin, we hadn't used a producer for a while – within Sabbath. But it was so refreshing to bring somebody in who could take the reins, and you didn't have to be in control. You could have somebody else do it. It just relieved the pressure a lot. He was very helpful…It was a little bit trial and error with both of us, because he wasn't that familiar, in particular, with Geezer's bass sound, because Martin had been used to working with bass players who had probably more of a cleaner sound. And Geezer has a particular style of playing. It was a big part of the Sabbath sound what he had. So, I had to explain to Martin, "You need to get Geezer's sound the way we used to have it, and not try to clean it up. It has to be raunchy – like the guitar. They have to blend together." So that was sort of one of the steps where we had to come together on. But he was very good on all the other stuff. I really like those albums…."
Discussing adjusting the way Black Sabbath approached songwriting with [Ronnie James] Dio as their singer as opposed to [original singer] Ozzy [Osbourne]:
"We adjusted in the way that Ronnie would sing more on chords. He hadn't sung on riffs, as such, that much. So, it was a learning curve for both, really. It made me play differently, and it made him sing in a different way, as well. One particular song, when we were writing, Die Young, I put a part in the middle that drops down to a quieter section. And Ronnie went, 'Oh, you can't do that.' And I said, 'You can! This is what Sabbath is about – we change tempos, we drop down into different parts.' And he went, 'Oh.' And he liked the idea after we'd done it. And it worked for him and it worked for us. Again, it was a learning curve.
On his familiarity with Dio's previous work with Rainbow before he joined Sabbath:
"I had heard the first Rainbow album [1975's Ritchie Blackmore's Rainbow], because you'd always be interested in what was about at that time. And straight away, I liked it. I thought, 'He's got a great voice.' I never thought for one minute that we'd end up in the same band together. But he had such a superb voice. Top notch.
Speaking about the differences between Ronnie and Ozzy as performers onstage:
"Ozzy was more of a 'showman,' I'd say really. Ozzy would jump about and sing. But Ronnie was different in that way – he was more a 'perfectionist.' He liked to be more concentrating on his singing than what he did [physically]…So, they were both very different, and it worked both ways…"
On his current musical projects:
'I'd like to be working on things more than what I am at the moment. All I'm down to at the minute is just sort of playing riffs at home, basically – and jotting them down. I'm waiting for the time … because in England now, we're on a complete lockdown. Once they lift the lockdown, I can get my engineer here – because it's set up in his way that he works everything, and I just play — which I like. I don't like getting involved with the other side of it now. When it was the old tapes … but now, it's gone to computers and I can't keep up with the gadgetry these days. And my engineer can. So, when the lockdown lifts and he can come over here and can work in my house, I'm going to start putting things down again and then decide what I'm going to do – if I'm going to have a singer on it or if it's going to be for a movie track. I don't know.
But it's great now – I'm in a position where I don't have to do anything. I don't have to tour. I can do it at my own leisure – which I really enjoy. I love playing and I've got so much stuff to put out – I just want to get it done.
Discussing how he is doing health-wise:
"Hopefully, OK. Funny enough, I had a blood test yesterday…I always have myself checked over regularly and try to keep on top of anything that might pop up. Of course, at my age, things pop up. But I feel fine and everything seems to be – touch wood – going alright at the moment."
Read more at Consequence of Sound.
Digital pre-orders of Heaven and Hell and Mob Rules are available here and here, respectively, while physical pre-orders are available via Rhino.