GUITARIST RITCHIE BLACKMORE SAYS HIS RAINBOW LINE-UP COULD PLAY ADDITIONAL SHOWS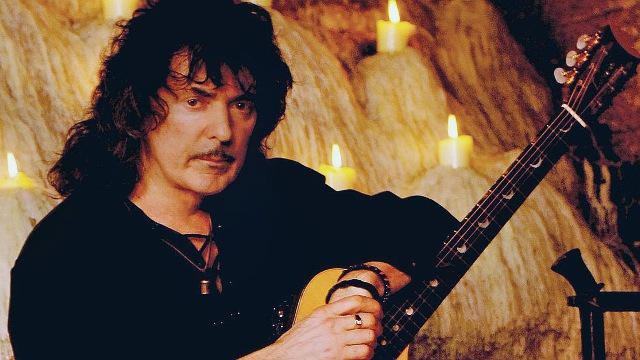 Ritchie Blackmore says his Rainbow line-up, comprised of vocalist Ronnie Romero, bassist Bob Nouveau, keyboardist Jens Johansson and drummer David Keith, could play further live shows.
He reactivated Rainbow for two appearances at Germany's Monsters Of Rock and a show at Birmingham's Genting Arena last month.
He tells Radio Veronica, "We might do a few more shows again. I enjoyed it, especially the last one in England. The first two were a little bit intense because we hadn't played together – we hadn't done a lot of rehearsing, so the first two were a bit hectic and chaotic.
But the last one in Birmingham seemed to work to me. It was so weird, I think it was 20,000 people – it sold out in 15 minutes and I kind of wondered who they thought was playing. When I got to the auditorium, it was so vast that I thought, 'Maybe someone else is playing this show tonight.'"
The guitar icon incorporated Deep Purple tracks Smoke On The Water, Highway Star and Black Night into the live sets – but it turned out to be a move that left some fans questioning the decision.
Blackmore continues, "I noticed when they clapped, they weren't clapping so hard for Deep Purple. So the next time, if we go out, I would do probably 95% Rainbow songs – that's what they seem to want to hear. I just naturally assumed they'd want to hear everything."
Earlier this month, singer Romero said he hoped to return to the stage with the band in 2017.