GUITARIST K.K. DOWNING RECONNECTS WITH FORMER JUDAS PRIEST DRUMMER LES BINKS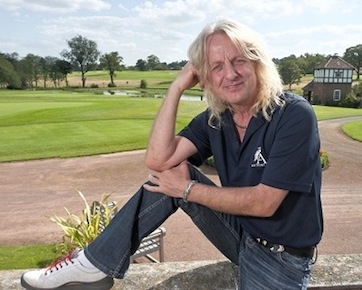 Guitarist K.K. Downing recently reconnected with his former Judas Priest bandmate, and drummer, Les Binks for the first time in nearly four decades.
Downing posted video message posted to his official YouTube channel (see video below). He said (as per blabbermouth.net), "Something really, really cool that happened is I actually managed to, again, after thirty-seven years, hook up with my good friend Les Binks — a fantastic drummer. You all know Les, I'm sure, playing on all those great albums back in the '70s and doing those great tours.
"It was great," he continued. "Les managed to work his way up there to British north and we went out for a few pints of Guinness, of course — what else? Les obviously comes from Ireland, so he's got Guinness in his veins as well as music. And we had a great night. And I'm really grateful to Les for making the journey up. We had lots and lots of good stories to tell each other. And who knows — one day we might disclose some of those neat things that happened to us on those tours in the early '70s. I guess the highlight was probably when we got to fly over to play a couple of shows with LED ZEPPELIN at the Oakland Coliseum back in [July 1977]. But, unfortunately — myself and Les, we were talking — that particular era was kind of before all of the technology, so there's not too much footage, unfortunately, with Les in the band. But I believe that there is some things out there. So check it out."
Downing added, "Les — one of the greatest drummers in the world and a good friend and a great guy."
Binks played drums on the Judas Priest classic albums Stained Class, Hell Bent For Leather (released as Killing Machine in the United Kingdom) and Unleashed In The East.