GUITARIST JOHN SYKES TO REPORTEDLY RELEASE "SY-OPS" BEFORE THE END OF THE YEAR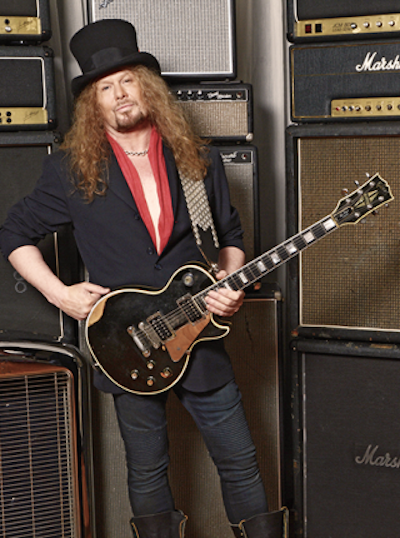 Germany's Rocks magazine is reporting that guitarist John Sykes (Tygers of Pan Tang, Thin Lizzy, Whitesnake, Blue Murder) will release his first album in seventeen years, Sy-Ops, before the end of 2017.
Sykes, who completed the material for the disc three years ago says, "…My manager died [and] with him I lost someone I could really trust. So I put the disc on ice."
Sykes added that his first album since 2000's Nuclear Cowboy will live up to his fans' expectations. "People who like what I did on the 1987 [self-titled album] from Whitwsnake and the two studio records from Blue Murder" will be pleased by the new material, he said.
The new album will be released in a digipak format with a full-color six-panel artwork courtesy of David Dees.
Two years ago, Sykes released some audio samples that will appear on his solo album, you can listen to them here.
The CD reportedly features guest appearances by the following musicians:
* Josh Freese (Weezer, A Perfect Circle, Guns N' Roses, Devo): Drums
* Tony Franklin (The Firm): Bass
* Chris Chaney (Jane's Addiction): Bass
* Curt Bisquera (Sarah McLachlan): Drums
* Jamie Muhoberac (The All-American Rejects, Fleetwood Mac, The Rolling Stones): Keyboards