GUITARIST JOHN SYKES SAYS HE HAS "NO INTEREST IN EVER TALKING TO [WHITESNAKE SINGER DAVID COVERDALE] AGAIN"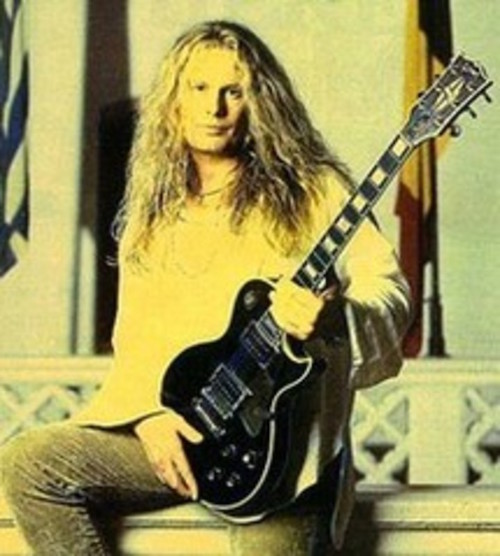 Guitarist John Sykes is featured in the second edition of Rock Candy Mag. Highlights from the feature appear below (via blabbermouth.net).
Sykes discussing Whitesnake's '87 self titled record:
"[Singer David Coverdale] used every excuse possible to explain why he didn't want to record his vocals. He blamed the weather. He wasn't happy with the studio. He even went so far as to say the microphones weren't good enough. I honestly think David suffered from nerves."
On being let go from the band after the album was released:
He admits to still being "very bitter" about how Coverdale treated him. He adds, "David said nothing to any of us about having decided to kick us out of the band…I was furious and wasn't about to accept this…So, I went down to the studio where David was still recording his vocals, prepared to confront him. Honest to God, he ran away, got in his car and hid from me."
Sykes claims Coverdale blamed the record company, Geffen, for forcing him to change band members. "I knew he was f–king lying," Additionally, he insists Coverdale's claims to have written 95 percent of the album's guitar parts are also false. "When I knew him, David could barely play the guitar," Sykes said.
Would he ever work with Coverdale again?
"I know David has been saying recently that he and I have been talking about working together on a project outside of Whitesnake. That's completely false. I really have no interest in ever talking to him again."
Read the entire article in issue #2 of Rock Candy magazine, which can be purchased online at rockcandymag.com.
additional source: blabbermouth.net
[Thank you, to Harry Taint, for passing this along]