GUITARIST JOHN 5 TO RELEASE "CAREFUL WITH THAT AXE" ON AUGUST 12TH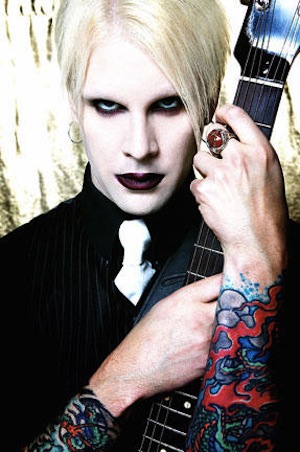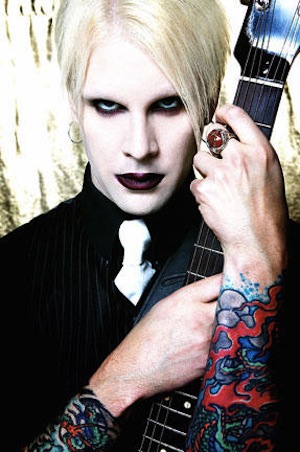 From the darkest corners of the twisted mind and imagination of guitarist John 5, comes his new masterpiece Careful With That Axe, the follow-up to 2012's critically acclaimed God Told Me To. Released digitally on August 12th, 2014, through 60 Cycle Hum, Careful With That Axe is John 5's eighth solo album and features Rodger Carter on drums and Matt Bissonette on bass.
The album's first single, entitled This Is My Rifle will be digitally released on June 17th. Pre-orders for both the single and Careful With That Axe are up now at all online participants.
As main axe wielder for Rob Zombie, John 5 obsessively keeps himself busy both on and off the road, incessantly writing, recording, filming and creating. Recorded at The Doghouse Studios in Los Angeles in between tour legs, Careful With That Axe was produced by John 5, along with Rodger Carter, and illustrates his musical growth and talents as a guitar player and composer. Carter and Bissonette are in perfect sync, masterfully laying down the musical dreamscape with technical precision. Packed with rapid-fire, machine-gun riffs and musical crescendos, all intertwined with blistering fast six string assaults and an eerie sense of melody, John 5 leads you on a macabre journey through the twisted minds of a different brand of ax wielders. With compositions such as Portrait of Sidney Sloan, The Dream Slayer and Flight Of The Vulcan Kelly, John's draws you in with lightning fast leads, completely redefining the term "shredding."
Not to be pigeonholed into any one particular style, Careful With That Axe also showcases John 5's talents and versatility as a guitar virtuoso and musician. From his flawless finger picking technique on the Latin flavored El Cucuy and his fast, intricate guitar-work on the classic Jerry Reed covers Jerry's Breakdown and Jiffy Jam, banjo included, to anthemic Six Hundred and Sixty Six Pickers In Hell, John 5 gracefully weaves in and out of many different styles ranging from metal and rock, to bluegrass, country & western and flamenco, all harmoniously coming together for his magnum opus Careful With That Axe.
John 5 hits the road with Rob Zombie this June in support of Rob Zombie's 2013 release Venomous Rat Regeneration Vendor (Zodiac Swan/T-Boy/UMe). Rob Zombie's first concert film The Zombie Horror Picture Show (Zodiac Swan/T-Boy/UMe) DVD, featuring John 5, was released May 19 on Blu-ray, DVD and longform digital video.
Careful With That Axe track listing:
1. We Need To Have A Talk About John
2. This Is My Rifle
3. Flight Of The Vulcan Kelly
4. Jerry's Breakdown
5. Villisca
6. Portrait Of Sidney Sloan
7. Jiffy Jam
8. Six Hundred and Sixty Six Pickers In Hell
9. El Cucuy
10. The Dream Slayer
John 5's current European and U.S. tour dates with Rob Zombie are as follows:
June:
17 Prague, Czech Republic Incheba Open Air
20 Clisson, France Hellfest
22 Barcelona, Spain St. Jordi Club
23 Madrid, Spain La Riviera
26 Rome, Italy Ippodromo Capannelle
27 Milan, Italy Ippodromo Del Galoppo Open Air
28 ZH, Switzerland Eishalle Wetzikon
29 Dessel, Belgium Stenehei
July:
1 Utrecht, Netherlands Tivoli Vredenburg
2 Esch-sur-Alzette, Luxembourg Rockhal
4 Roskilde, Denmark Darupvej
5 Saxony, Germany Roitzschjora Airport
U.S. dates:
July:
17 Oshkoch, WI Rock USA
18 Clive. IA 7 Flags Event Center
19 Grayslake, IL Fuel Arena
20 Cadcott, WI Rock Fest
September:
8 Portland, OR Roseland Theatre
9 Eugene, OR Cuthbert Amphitheatre
11 Post Falls, ID Greyhound Park
12 Auburn, WA White River Amphitheatre
13 Central Point, OR Lithia Motors Amphitheatre
14 Sacramento, CA Discovery Park
16 San Jose, CA City National Civic
17 Paso Robles, CA Vina Robles Amphitheatre
19 Scottsdale, CA Westworld
21 Lubbock, TX Lonestar Amphitheatre
23 Tulsa, OK Brady Theatre
24 Council Bluffs, IA Mid America Rec. Center
27 Saginaw, MI FirstMerit Bank Event Park
John 5 on the web:
john-5.com
acebook.com/John5official