GUITARIST JOE SATRIANI ON CHICKENFOOT: "THE FIRST RECORD WAS REALLY FUN..THE SECOND WAS HARDER TO PULL OFF"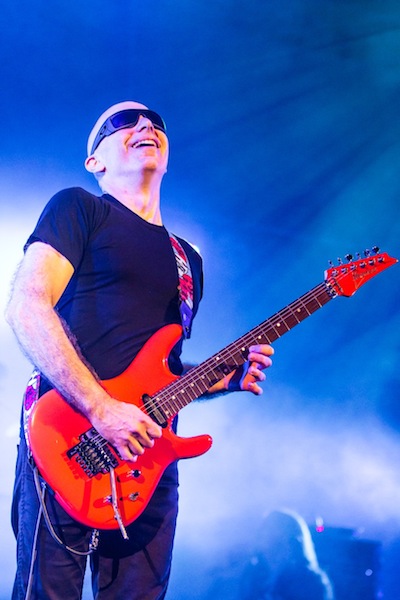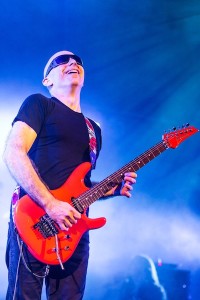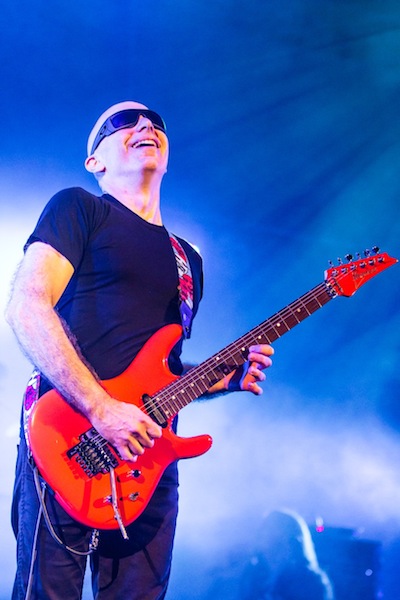 Guitarist Joe Satriani once again addressed his disappointment that Chickenfoot would not be making any new music.
Speaking with Eddie, on the June 8th edition of his Sirius/XM show, Eddie Trunk Live, Satriani stated, "I think I was the one who was always banging on those doors, saying to those guys, 'You've gotta come out and make another record. Let's do it." He continued, "…The first record was really fun, 'cause it was a crazy idea, but all the other people that we work with suddenly realized, 'Wow! If this thing takes off, what are we gonna do?' And I think that, sort of, started to… That was the beginning of the first dark cloud, and so the second record was harder to pull off, and it made the third one almost impossible."
He added,"…When we get together and play, like we did… Chad and Sammy and I were playing together at the Acoustic-4-A-Cure benefit about two and a half weeks ago in San Francisco, and that was so much fun; it was great to play with those guys. I think I have a real connection with them. But, at the same time, Sammy's got The Circle, and their new record is good. Sammy sounds very comfortable there."
Joe's new solo album, Shockwave Supernova, will be released on July 24th. To stream On Peregrine Wings from the forthcoming record, please click here. To read more about Shockwave Supernova, go here.