GUITARIST JOE PERRY SAYS AEROSMITH WILL PLAY SOME SHOWS IN 2019 TO CELEBRATE THE BAND'S 50TH ANNIVERSARY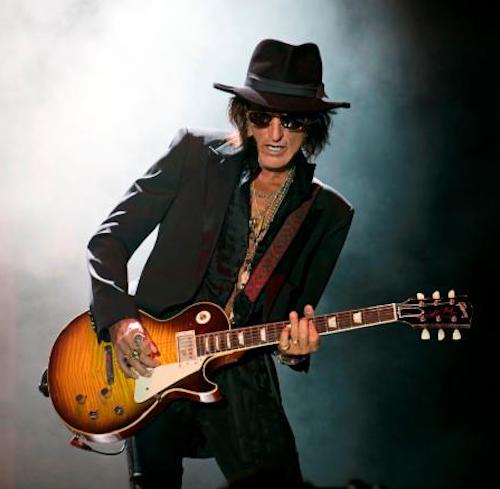 Ryan Loughlin and Scott Cronick of the Atlantic City Weekly spoke with Aerosmith guitarist Joe Perry. Highlights from the interview appear below.
ACW: Brad Whitford and Gary Cherone are both on this tour with you. When you were putting the album together, did you think it would be fun to bring out some of these guys on the road instead of just your normal band?
JP: When I did the first show out here at the Roxy, everybody who played on the [Sweetzerland Manifesto] record was able to make it, so that is kinda the vibe we wanted. Rather than have one band and do a traditional tour, we decided to get a bunch of different guys who I wanted to play with. I don't know what we've got in store for Atlantic City, but you never know. It's all about playing some rock n' roll and giving everyone a good time.
ACW: Aerosmith is going to play Jazzfest this year. Any plans for any more dates?
JP: I think the way things are going we are going to try and and take it easy. We may do a couple more one offs — maybe some festivals over the next six or eight months. In 2019 we will be closing in on our 50th anniversary, so we are planning some dates and a tour to celebrate that. Right now we are pretty much laying low and finishing up some solo things before we start that.
Read more at the Atlantic City Weekly.
source: atlanticcityweekly.com