GUITARIST GILBY CLARKE RELEASES OFFICIAL VIDEO FOR "ROCK N' ROLL IS GETTING LOUDER"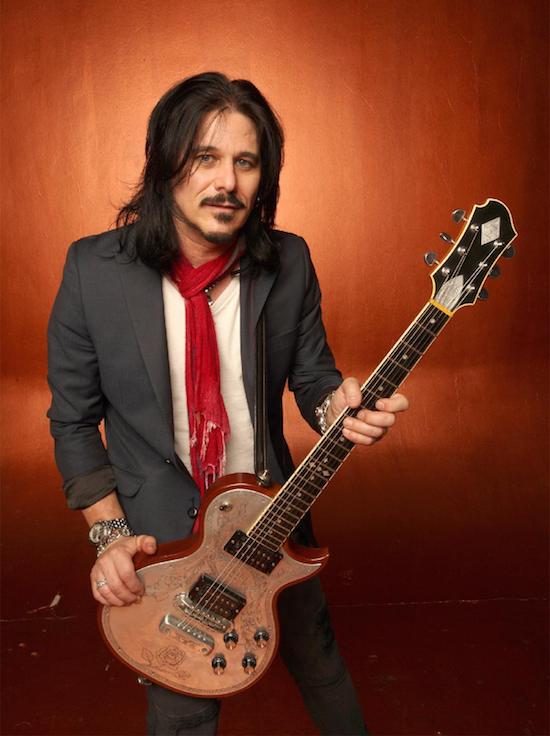 In the world of Rock, Gilby Clarke needs no introduction. From crunching legendary chords on his beloved Gibson Guitar in the stadiums with Guns N' Roses, to getting down into the Snakepit to with his GNR buddy Slash, gracing our TV Screens on the widely watched rock reality show Rockstar:Supernova or creating pure, heartfelt rock music as a solo artist Gilby Clarke has done it all.
Gilby recently released his latest single Rock n' Roll Is Getting Louder
via Golden Robot Record and now Gilby has now released the video for Rock n' Roll Is Getting Louder. The video was shot in Palmdale CA and Downtown Los Angeles and band performance footage in Hollywood club Oh My Ribs!
Gilby's live band members Bass Player, EJ Curse (Silent Rage, White Lion)
and Drummer, Jimmy D'Anda (Bullet Boys, George Lynch) both appear in the clip along with some great cameo's by Slim Jim Phantom (Stray Cats), Taime Downe (Faster Pussycat), Jimmy Herald (Hillbilly Herald) and Teddy "Zig Zag" Andreadis (formally of Guns N' Roses, Carole King, Chuck Berry, Bo Diddley, Alice Cooper) .
Watch the video here and stream the track here.
Gilby Clarke has played in both Guns N' Roses and The MC5. Who else can claim membership in two of the most life-altering and influential rock 'n' roll outfits to ever exist on the planet?
But none of that overshadows the fact this guitarist, singer and songwriter
was a 17-year-old punk from Cleveland whose Hollywood dues were paid in
full. Before joining the Guns N' Roses circus, Gilby was Kim Fowley's go-to
session guitarist and ghost writer. After playing with Hollywood bands Candy and Kill For Thrills a late-night call from Slash changed everything. Gilby joined Guns in '91.
He appeared on the band's Spaghetti Incident, Live Era '88-'91 and The
Greatest Hits albums. Gilby spent years on the Use Your Illusion tour in the 90s.
After Guns imploded, armed only with his Les Paul, Gilby went back and
launched his solo career. Receiving critical winks for his albums Pawnshop
Guitars, The Hangover, Rubber, 99 Live and Swag. Recording and/or touring over the lean years with Nancy Sinatra, Heart, The MC5 & his old bandmate Slash's Snakepit, Gilby even snuck in videos with GNR, Michael Jackson and Fall Out Boy when MTV was de rigeur.
Clarke currently splits his services with Kings of Chaos led by Matt Sorum
and an all-star alumni that has featured Steven Tyler, Joe Elliot and Gene
Simmons and his solo band.