GUITARIST DJ ASHBA ON WHY HE LEFT GUNS N' ROSES, "I NEEDED TO GET BACK TO MY ROOTS"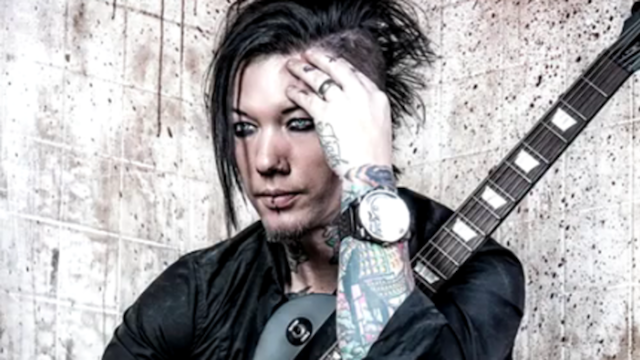 Former Guns N' Roses, and SIXX:AM guitarist, DJ Ashba, was a guest on Eddie's December 1st broadcast of his Sirius/XM show, Trunk Nation. Ashba discussed the reasons why he decided to leave GN'R, highlights from the interview appear below via Blabbermouth.net.
On why he departed from Guns N' Roses:
"Well, there [were] multiple reasons [why I left GN'R] — a couple that I won't go into — but the biggest reason was I needed to get back to my roots, back to what I really truly believed in, and that was playing songs I helped write with [SIXX:A.M. bandmates] James [Michael] and Nikki [Sixx]. We [SIXX:A.M.] have five albums out [and] we have a ten-year career together. So we did a tour, Modern Vintage tour, where it was, like, nineteen shows, and that tour really changed my life and put my career back into perspective — you know, being out on the stage and connecting with the fanbase."
Speaking about being asked to join Guns' Not In This Lifetime tour:
"Axl called me and he really wanted me a part of the reunion, and I turned it down. I felt if Slash is coming back, that's great — that's what the fans want, and I can go off and do what I really wanna do now… And we left [off on good terms]; everything is good. And I couldn't be happier for the fans out there. I'm a fan. Half of the band reunited, which excites me, but at the same time, it's the best of both worlds — I get to do what I really love to do, and that's play in SIXX:A.M."
DJ Ashba added that SIXX: AM has written a double album — Prayers For The Blessed and Prayers For The Damned. The band is currently on the road, see the tour dates below.
December:
2 Giant Center Hershey, PA
3 Big Sandy Superstore Arena Huntington, WV
5 Bon Secours Wellness Arena Greenville, SC
6 North Charleston Coliseum North Charleston, SC
8 Amway Center Orlando, FL
9 Amalie Arena Tampa, FL
10 Infinite Energy Center Duluth, GA
For more information about SIXX:AM, please visit sixxammusic.com.