GUITARIST ACE FREHLEY HAD AN ALLERGIC REACTION TO KISS FACE PAINT AND THOUGHT HE WAS "BLIND"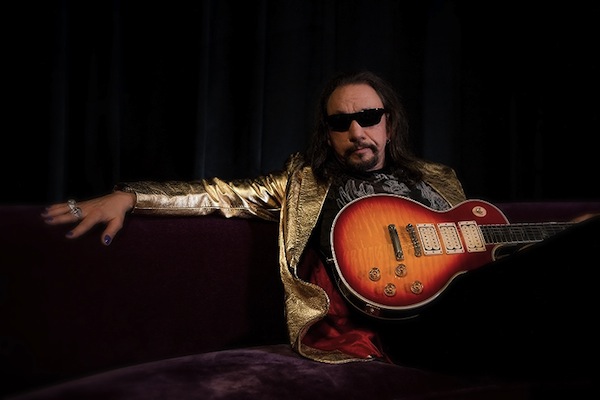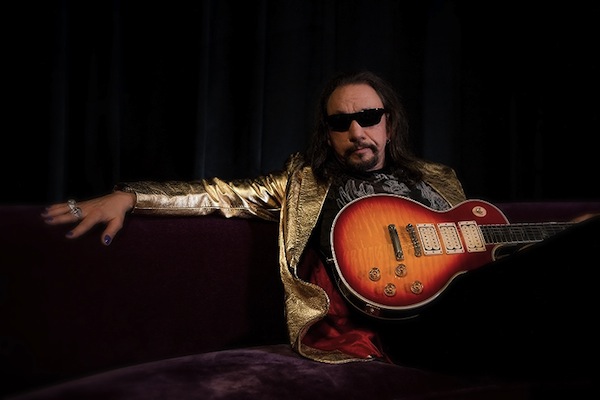 Ace Frehley says he once feared that he had gone blind when he suffered an allergic reaction to his famous KISS face paint.
The guitarist recalls a time in a Paris hotel room where he and a model friend downed four bottles of champagne after a show.
Frehley tells Loudwire: "I was in Paris, and I bumped into a model, a fashion model that I knew from New York. She was doing a photo shoot there. We ended up getting drunk on about four bottles of champagne, and I ended up passing out in the bed with my makeup on after the show. When I woke up, I had an allergic reaction from not taking the silver off, because it's ground up metal. My eyes were swollen shut. I was blind."
The band's manager called for medical help, but Frehley genuinely feared he had lost his sight. He adds: "They rushed a doctor over, and they shot me up with, like, Prednisone, an anti-inflammatory that took it down. But for a minute there, I thought I was blind. I didn't know what had happened. It was insane."
In the rest of the interview below, the guitarist discusses his childhood and other musical projects.
Ace Frehley has a new album titled, Space Invader which will be released on June 24th through eOne Music.
additional source: classicrockmagazine.com