GREAT WHITE SINGER JACK RUSSELL TO MAKE A DOCUMENTARY ABOUT THE STATION CLUB FIRE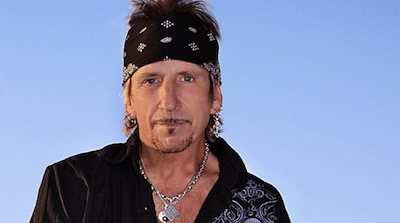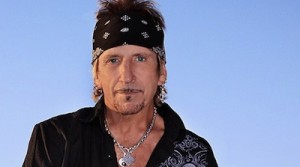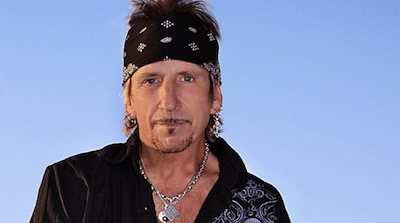 Jon Blistein of Rolling Stone reports:
Great White frontman Jack Russell is filming a documentary about the infamous fire that killed 100 people during a 2003 performance at a club in Rhode Island, The Associated Press reports.
"It's a story of my life intertwined with the story of the fire," Russell said of the film during an interview on Portland radio station 105.9 the Brew. "It's really hard, you know, but it's going to give me a chance to apologize and say how I feel about it. I never had the chance to say, 'I'm sorry.'"
The fire at the Station club in West Warwick, Rhode Island broke out when the band's pyrotechnics display ignited flammable soundproofing foam installed in the venue. Over 200 people were injured, with Great White guitarist Ty Longley being among the 100 fatalities.
While Russell was not charged, he and Great White did settle a $1 million lawsuit with victims of the fire, which was part of an overall $176 million settlement fund. Those who were indicted included Great White's tour manager, Daniel Michael Biechele — who was operating the pyrotechnics without a permit — and Jeffrey and Michael Derderian, the brothers who owned the Station. All three struck plea deals, with Biechele and Michael Derderian serving prison time.
"It was like the 9/11 of rock and roll," Russell told the Brew. "I have this survivor's guilt, like, why did I get to live when so many other people didn't? I feel guilty for people coming to see me play and losing their lives. It's really hard to deal with it. It's not like I had anything personally to do … It was just a horrible accident."
Russell said he was anxious to tell his side of the story through the documentary partly because in the immediate aftermath, his lawyers advised him not to apologize, as it would imply guilt. While Russell hoped making the film would help bring him some closure, some friends and family of the Station fire victims were angered by his remarks.
Read more at Rolling Stone.
additional source: rollingstone.com