GEOFF TATE DISCUSSES HIS "THE WHOLE RYCHE STORY ACOUSTIC TOUR" AND MEETING MEATLOAF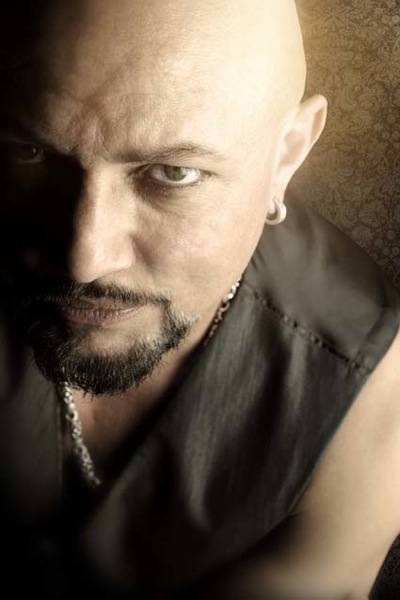 Ruben Mosqueda of Sleaze Roxx spoke with singer Geoff Tate. Portions of the interview appear below.
Sleaze Roxx: As stated, you're back in North America on The Whole Ryche Story Acoustic Tour. I assume this taps into the entire Queensrÿche back catalog?
Geoff Tate: Yeah. If you can believe this, we're performing 35 years worth of music in two hours. Or should I say an overview [laughs]?
Sleaze Roxx: I've not looked online for the setlist because I like to be surprised. I guess you've averaging at least one song from each [Queensrÿche] album?
Geoff Tate: That's right. We designed it that way. There's a lot of storytelling which takes place between songs. I call them tidbits or inspirations on what was going on in my life at the time that the song was written or recorded or what might have inspired the song. I'm been receiving great feedback from the fans about the show. I don't know if it's my expertise in storytelling or the presentation of the song [laughs]? It's a fun show. It's all acoustic. We have two acoustic guitars, a violin, a percussion instrument called a 'cajon.' Everyone in the band sings too… It's a pretty rich sound. The acoustic performance is a return to the origins of the song. Most people don't know this but most of my songs were either written on acoustic guitar or piano.
leaze Roxx: Geoff, do you recall who the first famous person that you met? What was that like?
Geoff Tate: Good question. Let me think. You know I don't think I met anyone famous until I had a little bit of fame myself. I think that was good in the sense that I was always sensitive in how I would approach them. I wasn't much into doing the 'cold call' so to speak. I wasn't about walking up to someone introducing myself and striking up a conversation. I'm just not wired that way [laughs]! So when I would meet famous people, it was in a professional environment — a show or an event of some sort. I'd be introduced to them by someone — either a mutual friend or someone in the industry. It was different because then, each person would know who the other person is. You're both there and there's a reason why you're both there.
I do have an interesting story for you. I was at a golf tournament a few years ago in Miami [Florida]. I walked into the bar with a group of friends. I walked up to the bar to order a drink and I saw [singer] Meatloaf standing at the bar. He was ordering a drink. I was there to get another drink. We struck up this conversation without being introduced. We talked about the care of his voice. I'm sure you're familiar with the story. He's had very publicized problems with his voice. He fought back and changed his entire health regime to get his voice back. I was very curious as to how he did that. He was very forthcoming about the procedure that followed. He just opened up and started talking about it. If it were me and someone started asking about my voice like that, I think I would have found the nearest exit relatively quickly! Then again, I think at that point, we were both inebriated enough that maybe it didn't matter [bursts into laughter]?
Read more at Sleaze Roxx.
source: sleazeroxx.com