FORMER W.A.S.P AND L.A. GUNS DRUMMER, STEVE RILEY, PASSES AT AGE 67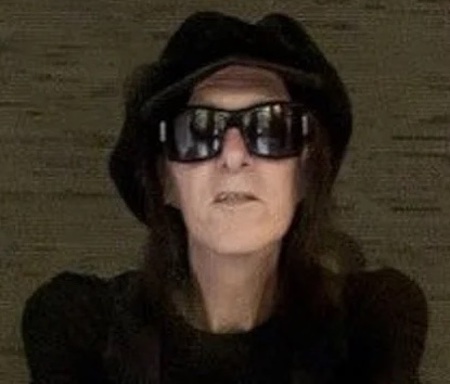 Former L.A. Guns and W.A.S.P. drummer Steve Riley has died at the age of 67.
Riley's death was confirmed to blabbermouth.net by his son Cole, who said that he passed away this past Tuesday, October 24th.
The Riley family has released the following statement to blabbermouth.net, "We are devastated to share that Steve Riley has passed away at the age of 67. Steve had been battling a severe case of pneumonia for several weeks, and on Tuesday, October 24th, succumbed to the illness. His wife Mary Louise and son Cole were by his side in his final moments.
Steve spent the past five decades building up a rich music legacy, touring the world countless times, selling millions of records, sharing the stage with incredible bandmates and bringing joy to fans across the globe. His style was unmatched, influenced by the greats like Buddy Rich, Ginger Baker and John Bonham, and his passion for the craft was evident until the very end. But Steve's greatest legacy was his role as a loving husband and caring father. At home, he was more than just a rocker — he was a Boston sports fanatic, a World War II buff and an avid reader. As much as he loved being on the road, nothing brought him more joy than coming home to his family.
Steve is survived by his wife and son, as well as his brothers Michael and Daniel."
The news of Riley's death was first reported by Metal Sludge and was confirmed by his longtime friend Jason Green, who shared a new video on his Waste Some Time With Jason Green YouTube channel in which he said that Steve had suffered from various health issues prior to his passing.
Riley was the drummer for W.A.S.P. on their The Last Command and the Inside the Electric Circus albums, and world tours from 1983 to 1987. After leaving W.A.S.P. in 1987, Riley joined L.A. Guns and played on the band's most commercially successful albums.
In April 2021, an out-of-court resolution was reached between former Guns bandmates, Riley, Tracii Guns and Phil Lewis over the rights to the band's name. Under the terms of the settlement agreement, Guns and Lewis retained the L.A. Guns monikker, while Riley and his bandmates from the other version of the band carried on under the new name Riley's L.A. Guns.
Last month, Riley's L.A. Guns released a new single, The Dark Horse (listen below), via Golden Robot Records. The song was set to appear on the band's upcoming sophomore album of the same name, tentatively due in early 2024.
Riley's L.A. Guns featured Riley alongside Orlando, Florida-based guitarist/vocalist Kurt Frohlich, Nickels and guitarist Scott Griffin, who played bass for L.A. Guns from 2007 until 2009, and then again from 2011 to 2014.