FORMER SKID ROW FRONTMAN SEBASTIAN BACH SAYS HE IS MOST RECOGNIZABLE MEMBER OF THE BAND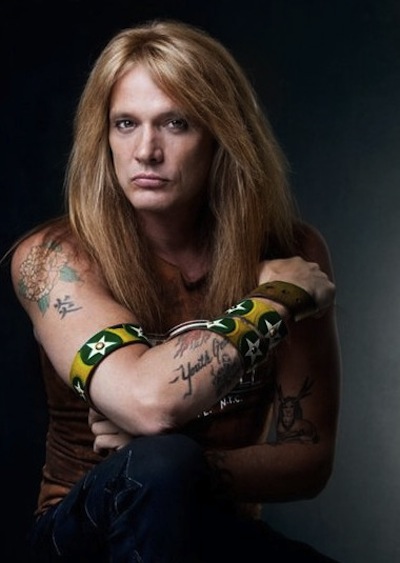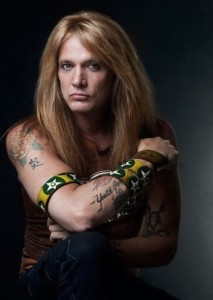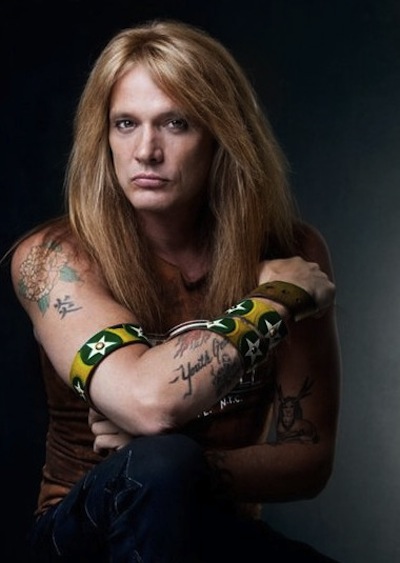 Former Skid Row singer Sebastian Bach was a guest on Snider Comments podcast with host Dee Snider of Twisted Sister where he discussed his former bandmates.
Bach told Snider, "The biggest lie that those guys always tell is, 'We wrote all the songs on all the records.' If you listen to my albums and the Skid Row albums, and then you listen to the Skid Row albums without me, and then listen to my solo albums, that'll give you all that you need to know about who wrote what. When they say, 'We wrote the song 18 And Life, you [just] sang it.' Okay, let's examine that statement. You can go listen to the original version of that song online, and then you can listen to me doing it, and there's something called a melody line. Okay? Where it goes, 'Lived nine to five and he worked his fingers to the bone.' Every time my voice goes into the register where you turn it up and go, 'Holy sh-t! Did you f–king hear that?' Those are the notes that I wrote, okay? Nobody does that in the version before that I didn't f–king… 'Can I sing this note in this part?' 'Yeah, do that, Sebastian. Yeah, do that.'"
He continued, "So I'm nineteen years old, taking these f–king songs and turning them into Judas Priest songs, as far as… I'm rewriting the melody lines, never thinking anybody was gonna like it, never thinking anybody was gonna buy it. I'm thinking I'm gonna be the next Malice, not the next Bon Jovi. The last thing anybody ever thinks is that somebody is gonna like this s-it. That was, like, the last-case scenario. So I'm not in court, saying, 'I wrote this note! I f–king…' I'm not gonna be in litigation when I'm nineteen. You know?! So, [them saying] 'We wrote all the songs' is such a f–king pile of shit."
When asked if he thinks that it's okay for another singer to come and imitate his vocal style, Bach responded: "No. I think they should change the name of the band and leave… Like, Van Halen, okay, had Sammy [Hagar]… Well, they had Gary [Cherone]…. [Laughs] I forgot about that. But anyways, I would say, save the name of the band… I'm not saying that for me; I'm saying that for all of rock and roll."
He continued, "If you've got the five guys in the original band that are still alive, you should respect that because that is such a rare thing. Like, you guys just lost [drummer] A.J. [Pero], and now that [possibility] doesn't exist anymore. And I walk around going, I ain't getting any f–king younger. I go, 'This is still possible.' So it's, like, [to] even have that opportunity and deny it, or just say, 'F–k it,' that's, like, bad for all of rock; that's not just bad for me."
He also said that he believes that he is the most recognizable member of the band, stating "The elephant in the room here is, like, when you and me walk down the street, Dee Snider and Sebastian Bach, we are the human beings that other human beings hang out the car window and go, 'Youth gone wild, motherf–ker!' 'We're not gonna take it!' There's no other people… There's no other guy… Not one guy in Skid Row walks down the street and can't walk down the f–king street. I can't walk down the street without people going, 'F–k! What the f–k!' There's no [other] guy in the band that will ever have that; they never will. The public decides. It's like the show American Idol. 'We're gonna pick an American Idol.' No, you're not. America is gonnna pick the f–king idol. America is the people that decide who the band is. You know what I'm saying?!"
In related news, Skid Row band members Rachel Bolan and Dave Sabo officially announced former TNT singer Tony Harnell as their new vocalists on Eddie's Sirius/XM show Eddie Trunk Live. The band recently re-recorded 18 & Life with Harnell and it can be heard here. The band also recently announced tour dates with Harnell, click here to see the tour itinerary.