FORMER KEEL GUITARIST MARC FERRARI WRITES A CHILDREN'S BOOK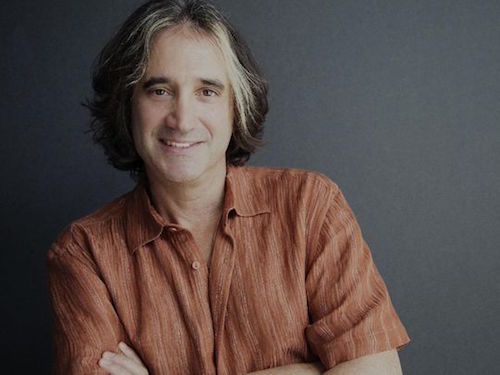 Robyn Flans of the Ventura County Star reports:
Whether it's songs for a big hair, heavy metal rock band in the 1980s or a children's book, Marc Ferrari of Agoura Hills knows that "writing is writing."
After spending years composing songs in the rock world, Ferrari has authored the book Don't Dilly Dally, Silly Sally, which came to him after he found himself repeatedly reciting the phrase to his 3-year-old daughter Sierra, who had a propensity for taking her time getting ready for just about everything.
"It was apparent very early on that my daughter, who is an amazing daughter, was marching to the beat of her own drummer," Ferrari said. "She was time-challenged…"
…The phrase stuck with him, and one day when the two of them were late for a party, the story about a little girl who was always running behind poured out of him.
"One day she misses an event she had counted the days for, and she learns the secret to being on time: by allowing more time to get ready," Ferrari said of the story's message.
He began the book, then let it sit for five years while he was working on other projects, including writing music for TV and film and authoring his 2002 published book Rock Star 101: A Rock Star's Guide to Survival and Success in the Music Business.
"I kept coming back to it," Ferrari said. "I wanted this to be kind of a love story to my daughter…"
…It took time to find a publisher, but Ferrari likened the process to being in a band and shopping demo music to a record company.
"A lot of rejection, but it only takes one yes," he said.
The publishers liked the idea that he was a former rock star. As a member of Keel from 1984 to 1988…the band toured with the likes of Dio, Aerosmith and Bon Jovi, including three nights at Madison Square Garden…
…Ferrari admits his time-challenged daughter has taught a valuable lesson to her time-centric father.
"She's taught me that we don't have to be the first ones there all the time," he said. "She's taught me to mellow out."
Read more at the Ventura County Star.
If you would to purchase Don't Dilly Dally, Silly Sally now, you can buy a copy directly from Marc at Marc@marcferrari.com. The guitarist will personally inscribe a message and provide you with ordering details. Additionally, the book will be available on January 5th through Amazon and Barnes and Noble.
source: vcstar.com