FORMER JUDAS PRIEST GUITARIST K.K. DOWNING AUCTIONING OFF SOME GEAR AND CLOTHING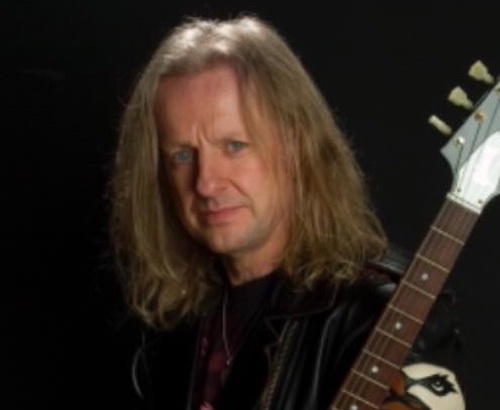 Former Judas Priest guitarist K.K. Downing will be auctioning off some of his personal items, including instruments and clothing.
International auction house Bonhams has announced the sale of eleven of Downing's guitars, including the 1967 Flying V that was K.K.'s main instrument on several of classic Priest albums — from Sad Wings Of Destiny to Point Of Entry — as part of the Entertainment Memorabilia auction. Other items for sale on December 11th at Bonhams' New Bond Street premises in Central London include Marshall amp heads, guitar FX and a pair of leather jackets from the Turbo and Screaming For Vengeance tours.
To view all the items being auctioned, please click here.
The guitarist released his autobiography, Heavy Duty: Days And Nights In Judas Priest, on on September 18th through Da Capo Press.