FORMER AC/DC DRUMMER PHIL RUDD RELEASES "HEAD JOB" VIDEO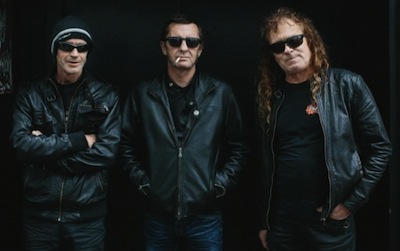 Former AC/DC drummer Phil Rudd has relaunched his 2014 solo album Head Job with a video for the title track, watch it below.
His disappointment with its original release fuelled the criminal activity that landed him with house arrest in New Zealand, and contributed to his departure from the Aussie giants in 2015.
Rudd this year announced his "hellraising days are over" and revealed he'd suffered a heart attack while he tried to clean up his act.
He added, "I made mistakes – but I'm really good now. I really appreciate the support of the fans around the world, which kept me going through some of the dark times. I cannot wait to play music for them. It's going to rock."
He's also confirmed a European tour beginning in March and ending in May, which includes a visit to next year's Bonfest, the annual event that celebrates late AC/DC singer Bon Scott in Kirriemuir, the Scottish town of his birth.
additional source: Classic Rock via teamrock.com