DEE SNIDER SHOWS SUPPORT FOR PROTESTORS AT STANDING ROCK IN NEW VIDEO FOR "SO WHAT"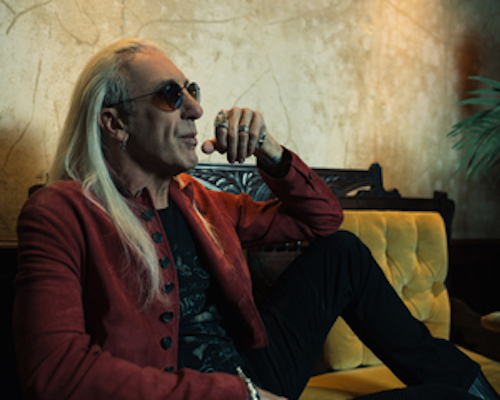 Not one to shy away from any political or social cause that he wholeheartedly believes in, legendary rocker Dee Snider is now showing his support for the thousands of men and women at the Standing Rock Indian Reservation in North Dakota who are protesting the Dakota Access Pipeline.
In a video for So What that premiered earlier today exclusively on Noisey.com, Dee and son/director Cody Snider beautifully exhibits the faces of the courageous men, women and children that are fighting for their land and offers a glimpse at the resistance and tribulation they are faced with as they stand their ground. The song can be found on Dee's new solo album, We Are The Ones, which was released October 28th on Red River Records (distributed by BFD/RED). Watch the video below.
As Snider recently told The New York Post's Page Six, "To see U.S. government state and local authorities, along with hired private security, use this type of extreme violent force against unarmed American citizens in peaceful prayer is the saddest, most disturbing thing I have ever experienced. I'm glad we were there to capture the truth for all to see."
Earlier this summer, Dee Snider took part in the unveiling of the new Rock & Roll Hall of Fame exhibit, Louder Than Words: Rock, Power And Politics, featuring memorabilia related to his 1985 Senate hearing regarding the PMRC. To commemorate the Hall of Fame exhibit, Dee performed a new acoustic version of Twisted Sister's legendary song, We're Not Gonna Take It. This moving new version of Dee's epic anthem is also currently available on his new album.
In September, superstar magician Criss Angel joined forces with Snider for the first time ever to release a music video featuring the new acoustic version of We're Not Gonna Take It. Directed by Angel, the video aims to raise awareness of pediatric cancer. It sent a powerful message to viewers as Snider belts out the iconic lyrics, while the mother of a young girl—who is a cancer survivor—allows her head to be shaved in solidarity with her daughter and in support of the fight all of these children must endure. The video also features heart-wrenching footage of Criss Angel's son, Johnny Crisstopher, going through treatments after being diagnosed with Acute Lymphoblastic Leukemia (ALL) in 2015.
While in April 2016, he was called to Capitol Hill for the second time—the first at the infamous 1985 Senate hearing instigated by Tipper Gore and the Parents Music Resource Center (PMRC)–to speak on behalf of The Recording Academy's Fair Play Fair Pay initiative.
In 2014, Snider was the recipient of the prestigious Harry Chapin Memorial Humanitarian Award for his charitable work spanning several decades. Most notably, he spent twelve years as the national spokesman and Grand Marshal of the March of Dimes Bikers for Babies initiative (for whom he raised $325,000 with his Celebrity Apprentice win), established his annual Ride to Fight Hunger for Long Island Cares, and donated his Gold and Platinum album awards to Broadway Cares for auction.
Dee Snider online: