FIVE FINGER DEATH PUNCH RECEIVE THE PRESTIGIOUS "SOLDIER APPRECIATION AWARD" FROM THE ASSOCIATION OF THE UNITED STATES ARMY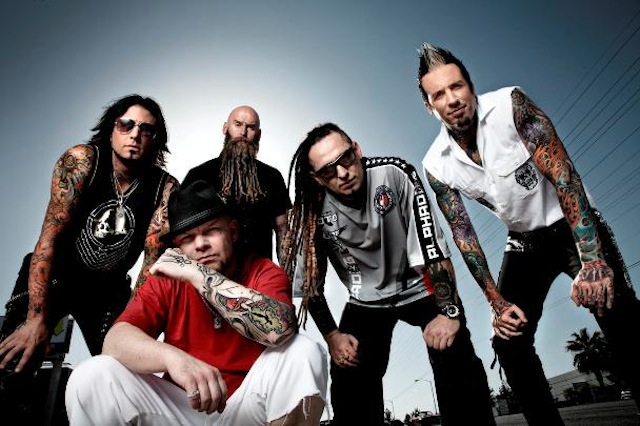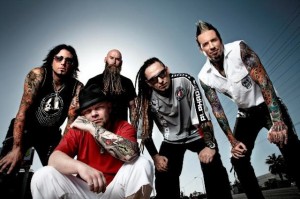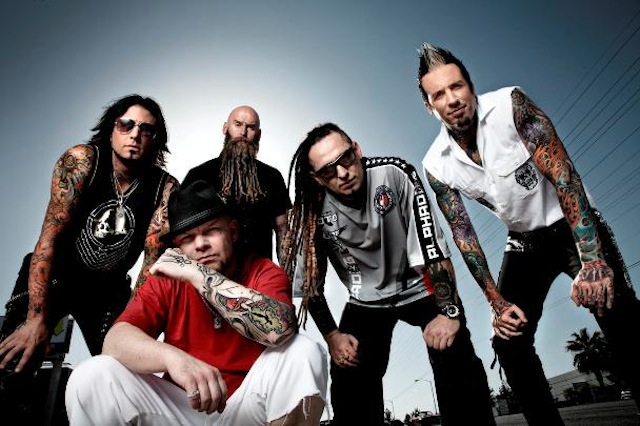 Five Finger Death Punch recently received the prestigious "Soldier Appreciation Award" From The Association of the United States Army. The award was founded in 1950 by the then newly founded AUSA. This was based on having Germany and Europe stationed US troops that had a hard standing in the public. The soldiers had been under hard pressure and so the AUSA founded the Award to honor the organizations and/or people who supported the troops to make their daily life more easy and comfortable.
Zoltan Bathory (guitars) states, "The Soldiers Appreciation Award is something very special. The only musician ever to receive this was Elvis Presley. Clearly what we have to say resonates with a lot of veterans and a lot of service members. To know that we are reaching people and touching their lives with our music is very rewarding, and to me this really is the sole purpose of being a musician — to be able to make a positive impact in somebody's life."
The band will be touring with Shinedown starting in April.
FFDP/Shinedown tour dates:
April 30th – Ft. Myers, FL – Fort Rock Festival
May 1st – Jacksonville, FL – Welcome To Rockville
May 3rd – Evansville, IN – Ford Center (co-headlining w/Shinedown)
May 4th – Grand Rapids, MI – Van Andel Arena (co-headlining w/Shinedown)
May 6th- Virginia Beach, VA– WNOR Lunatic Luau Festival
May 7th – Charlotte, NC – Carolina Rebellion Festival
May 9th – Pittsburgh, PA – Consol Energy Arena (co-headlining w/Shinedown)
May 20th to May 22nd – Columbus, OH – Rock On The Range
May 20th to May 22nd – Schaghticoke, NY – Rock'N Derby
May 27th to May 29th – Pryor, OK – Rocklahoma Festival
Tickets go on-sale February 4th at 10 AM Eastern. For more info & VIP offerings (beginning Tuesday, February 2) go to Fivefingerdeathpunch.com.