FAITHSEDGE FEATURING FORMER MEMBERS OF STRYPER, MR. BIG AND DOKKEN RELEASE "ANGELIC" VIDEO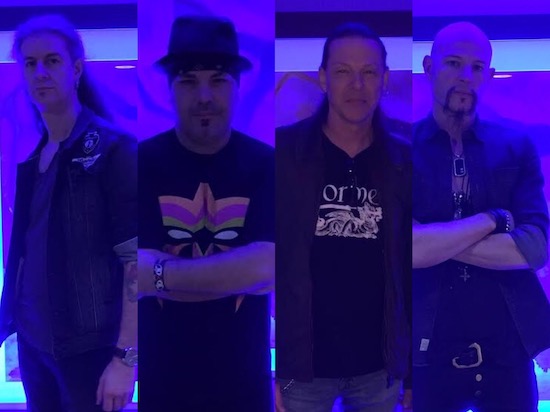 Bleed for Passion is the new album from the US Melodic Hard Rock group, featuring singer/songwriter Giancarlo Floridia, Mr.Big/Ace Frehley drummer Matt Starr, ex-Stryper bassist extraordinaire Timothy Gaines and former Dokken guitaristAlex De Rosso. Produced, mixed and mastered by  Alex De Rosso, Bleed For Passion takes the listener back to the days of big guitars and powerful melodic vocal lines of the 80's and early 90's, but keeping an up to date view on the lyrics and subject matter.
Faithsedge have released a video for the song Angelic, the first single taken from the band's new album, and can be viewed below.
For more information, please visit: faithsedge-music.com.