EXTREME CELEBRATES 25TH ANNIVERSARY OF EXTREME II: PORNOGRAFFITTI WITH DELUXE EDITION AND TOUR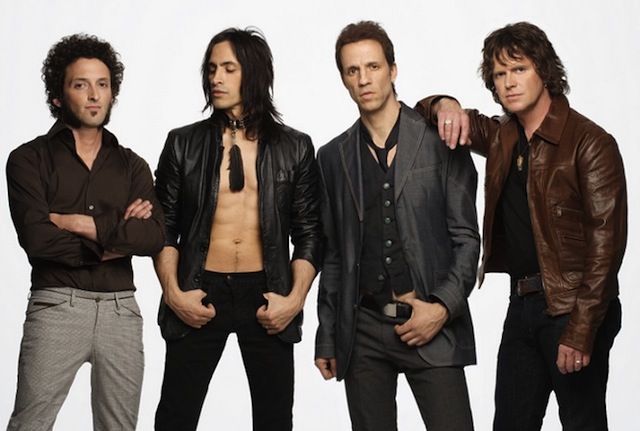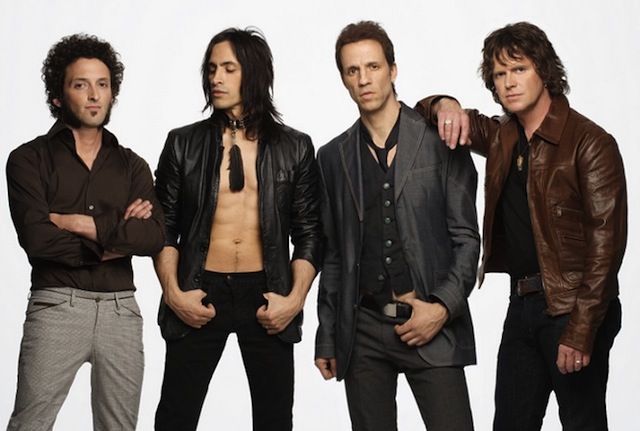 Extreme II: Pornograffitti (A Funked Up Fairy Tale) first came out on A&M Records in August 1990, the follow-up to the band's 1989 debut. The album is considered, according to the newly penned liner notes by Metal Hammer's Malcolm Dome contained in the accompanying booklet, as the "definitive album" of the band's career.
"This was the album where we found ourselves," says vocalist Gary Cherone. "Our first album showed us to be the bastard sons of Queen, Aerosmith and Van Halen. But on the second record, we discovered our style and sound."
The deluxe edition reissue includes a full second album of rare mixes and B-sides re-mastered from the original tapes, and is scheduled for release on January 20th, 2015. The original album, which went double platinum in the U.S. with more than two million sold, cracking the Billboard 200 Top 10, featured the chart-topping single More Than Words, the Top 5 Hole Hearted and the rock radio standout Get the Funk Out, which included vocals by Pat Travers. Dweezil Zappa, (whose solo album guitarist Nuno Bettencourt was about to produce) added some guitar riffs to He-Man Woman Hater when the band recorded some of the album at Scream Studios in Studio City, CA.
Bettencourt was instrumental in initially composing the original songs, leaving Cherone alone to write the lyrics, which Cherone describes as "a coming of age tale… about an innocent boy who is growing up and exposed to sex, drugs and rock n' roll."
Bettencourt himself doesn't see the disc as "a concept album," but admits in the liner notes, "I suppose what happened was a little like writing a play, and then trying to make sure the songs fit into the plot."
Among the collectibles on the second disc of the package are a B-side a cappella version of More Than Words, rare B-sides Nice Place to Visit and Sex N' Love and 7" and 12" remixes of Get The Funk Out.
The album has come to define the band's career.
"I still constantly have musicians say to me that the album meant so much to them, and that proves what an impact it had. Its success established us as a major band," recalls "decadent drummer" Paul Geary.
"We came into our own on this album," admits bassist/vocalist Pat Badger. "We honed in on our hard rock sound. The songs were riff-driven yet also had a little funk groove. But we were still diverse, which has always been one of our trademarks."
"It seems like another lifetime to me," says Bettencourt, "I listen to it, and I can criticize some things. But I am still proud of it. And so many fans do still say it's their favorite album."
Extreme will support the release of the reissued Extreme II: Pornograffitti (A Funked Up Fairy Tale) on their Pornograffitti Live – 25th Anniversary Tour with a series of concerts in the new year where they will play the entire album front to back, including the following
January dates:
16: Mohegan Sun Arena, Uncasville, CT
17: State Theater, Portland, ME
18: The Chance, Poughkeepsie, NY
20: Bergen P.A.C, Englewood, NJ
21: House of Blues, Boston, MA
22: Penn's Peak, Jim Thorpe, PA
24: The Space at Westbury, Westbury, NY
25: Baltimore Soundstage, Baltimore, MD
27: Bogart's, Cincinnati, OH
28: House of Blues, Chicago, IL
29: Mill City Nights, Minneapolis, MN
31: FireKeepers Casino, Battle Creek, MI
For more information, go to extreme-band.com.