EXODUS RELEASE LYRIC VIDEO FOR "BLOOD IN, BLOOD OUT"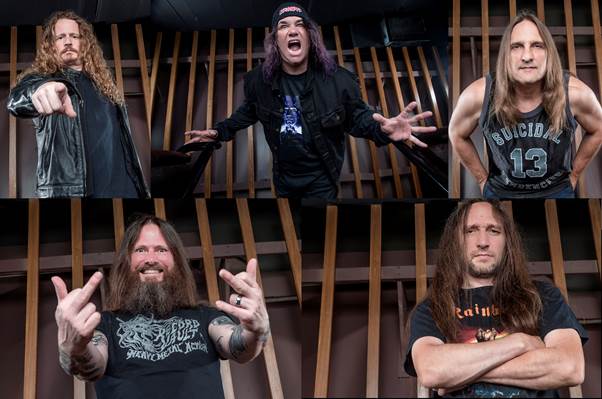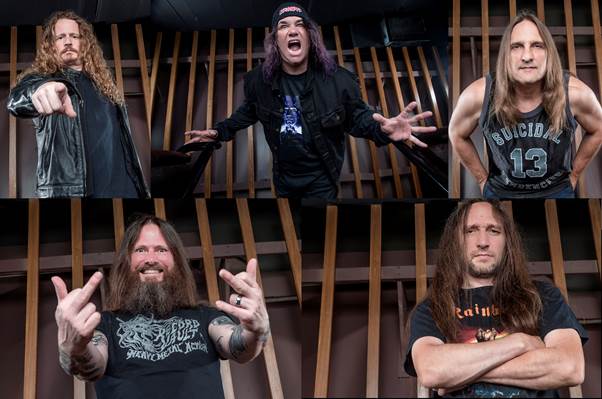 Exodus, who recently released a lyric video for the song Salt In The Wound from their forthcoming album, Blood In, Blood Out, have now released one for the title track. View it below.
Exodus recently announced the return of singer Steve Souza to the band after parting ways with their previous vocalist, Rob Dukes. Souza appeared on the following Exodus albums: Pleasures of the Flesh (1987), Fabulous Disaster (1989), Impact Is Imminent (1990), Good Friendly Violent Fun (1991), Force of Habit (1992) and
Tempo of the Damned (2004).
The band also announced U.S. tour dates with Slayer and Suicidal Tendencies starting November 12th in Oakland, California. Click here for the full tour itinerary.