EXODUS PART WAYS WITH SINGER ROB DUKES, FORMER VOCALIST STEVE SOUZA RETURNS TO THE BAND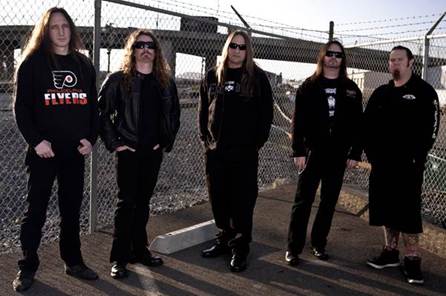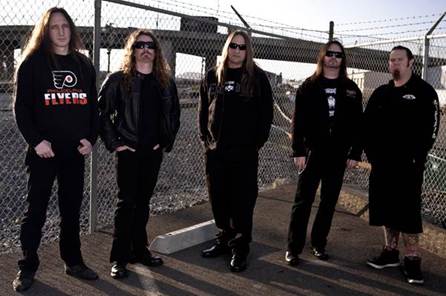 Exodus have parted ways with their singer of the past nine years, Rob Dukes, reveals blabbermouth.net.
Guitarist Gary Holt has released the following statement: "As a band, we all had to make a very difficult choice to part ways with [singer] Rob Dukes. We have nothing but love and admiration for him and the deepest gratitude for the hard work he has put in and the great work on some killer records. But at this time, Tom [Hunting, drums], Lee [Altus, guitar], Jack [Gibson, bass] and myself thought a change was necessary and the unanimous choice going forward was to welcome back Steve Souza to the fold!"
Adds Souza: "I spent a great part of my life with Exodus. That blood flows through me, [and] even not being in the band for the past 10 years, you can't erase that chemistry. I'm very excited!"
Dukes joined the band in January 2005 as the replacement for Steve "Zetro" Souza, who was fired from the group in September 2004. Rob has appeared on four studio albums — Shovel Headed Kill Machine (2005), The Atrocity Exhibition… Exhibit A (2007), Let There Be Blood (2008, a re-recording of Exodus' classic 1985 LP, Bonded By Blood) and "Exhibit B: The Human Condition (2010) — and has released two studio albums with his Generation Kill project, 2011's Red White And Blood and 2013's We're All Gonna Die.
Exodus' next live appearance is scheduled for July 11 at the Bang Your Head!!! festival in Balingen, Germany.
source: blabbermouth.net