EXODUS ANNOUNCE NEW ALBUM AND EUROPEAN TOUR DATES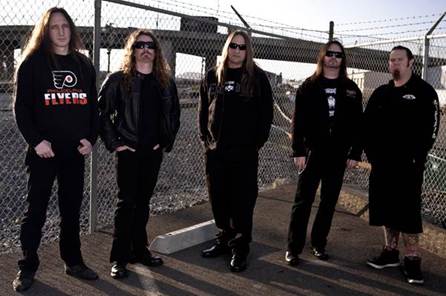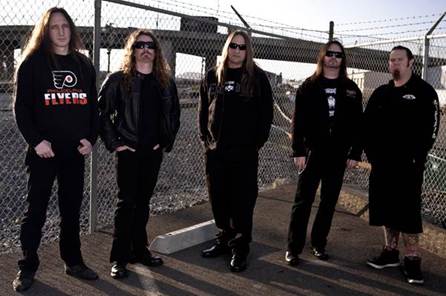 Exodus have some big news— the band is set to release a brand new album in 2014. They are currently immersed in the writing process and will issue more updates as they near the recording process.
Exodus will head across the pond this week for a tour of 17 European cities, with stops in Barcelona, Dublin, London and more. Although Slayer is currently tapping the talents of guitarist Gary Holt for their European tour, Holt is confirmed to perform at select Exodus dates. When Holt is not performing with Exodus, Heathen guitarist Kragen Lum will fill in on guitar.
August:
7 D Lindau – Club Vaudville
8. NL Eindhoven – Dynamo
9 S Gävle – Gataway Rock Festival
10 B Deinze – Alcatraz Festival
11 UK Derby – Bloodstock Festival
12 IRL Dublin – Button Factory
13 UK London – Camden Underworld
14 D Dinkelsbühl – Summerbreeze Festival
15 A Kufstein – Kulturfabrig
16 F Colmar – Grillen
17. CH Geneva – Biubstock Festival
18. F Theix – Motocultor Festival
For more information, please visit exodusattack.com.