EUROPE RELEASE VIDEO FOR NEW SONG "WAR OF KINGS"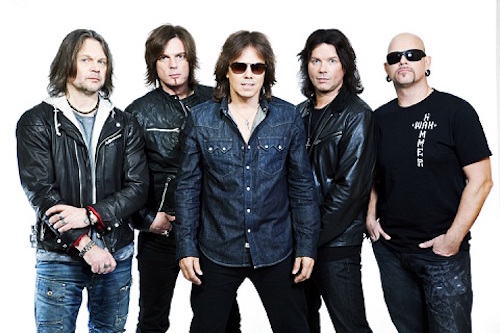 Europe have released a video for War Of Kings, the title track from the band's 10th studio album. The album is the follow-up to 2012's Bag Of Bones and was produced by Dave Cobb, best known for his work with Rival Sons. Watch the video below.
"War Of Kings is the album we always wanted to make, ever since we were kids listening to bands like Zeppelin, Purple and Sabbath," says Joey Tempest. "And after hearing Dave Cobb amazing production for Rival Sons we simply had to work with him. Our adventure is still ON! It's taken 10 years and countless tours since the re-union, but we're finally getting there! And we've done it our way!"
War Of Kings track list:
War Of Kings
Hole In My Pocket
Second Day
Praise You
Nothin' To Ya
California 405
Days Of Rock n Roll
Children Of The Mind
Rainbow Bridge
Angels (With Broken Hearts)
Light It Up
Bonus: Vasastan (Instrumental)
War Of Kings will be released in the UK on March 2nd and in the US on March 10th.
additional source: classicrock.teamrock.com