EDDIE VAN HALEN DISCUSSES TRYING TO SAVE MUSIC PROGRAMS IN SHCOOLS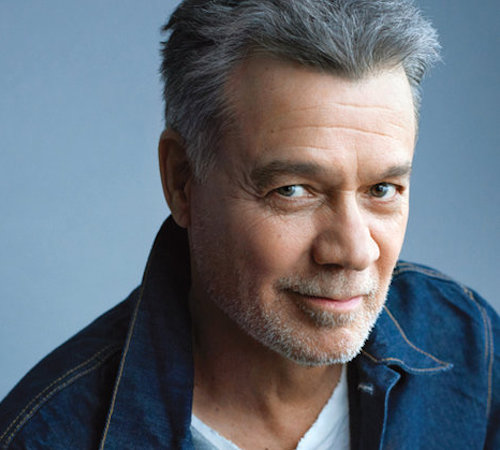 Ben Bamsey of CNN reports:
Rock & Roll Hall of Famer Eddie Van Halen credits music with keeping him out of trouble — and he asks an important question: "Could you imagine a world without music?"
"It's a must," Van Halen told CNN's John Vause during an interview Tuesday. "It has to be taught."
In an era when schools are forced to cut budgets, it's often non-essential programs like music that gets the axe. A study compiled by the NAMM foundation found that kids who play instruments get better grades, have higher IQs and lower their chances of drug and alcohol abuse later in life.
…"My whole life has been music," he told Vause. "I could not imagine anything else."
"It really hit me when I graduated high school, you sign everybody's yearbook and everybody asks you, 'So what college are you going to?' Uh… 'Hey Al, I think we better stick to what we know.'"
Van Halen said music helped him survive and pay the rent ever since.
He now wants to ensure other children have a similar chance to rock.
Several years ago, he took 75 guitars from his personal collection and gave them away to public school kids through the nonprofit organization Mr. Holland's Opus Foundation.
"It's the gift that keeps on giving," the charity's president and CEO Felice Mancini told CNN. "The kids share the guitars, they learn, they graduate and then the instruments stay in the school."
The Mr. Holland's Opus Foundation delivers 1,800 instruments each year to low-income schools, providing more than 10,000 children with a musical education.
"Our goal is to give kids every tool they can possibly have to succeed. Music is the common denominator," Mancini said. "You put a kid in a music class and it builds community, communication and they find a place. It's a safe haven."
It's all made possible by donations from people who have an old violin or saxophone in the attic — and even guitar gods like Van Halen.
"Music is such a necessity. It touches people's souls," he told CNN. "Music is the universal language to me. It transcends everything."
To watch the interview, click here.
source: cnn.com