EDDIE TRUNK'S INTERVIEW WITH GUITARIST VINNIE VINCENT POSTED ONLINE, LISTEN HERE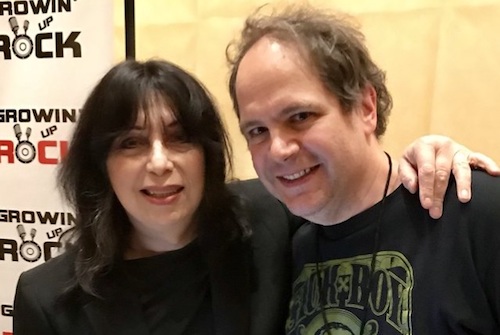 Eddie spoke with former KISS guitarist Vinnie Vincent at the the Atlanta KISS Expo on January 19th. Vincent discusses his life, his time in KISS, and his possible return to the music business, listen to the discussion below.
Vinnie Vincent joined KISS in 1982, replacing Ace Frehley. As the "Ankh Warrior," he toured with the group in support of Creatures Of The Night, on which he played lead guitar on six songs prior to becoming an official member of the band. From there, KISS wrote and released Lick It Up — their first album without makeup — in 1983, a recording on which Vincent co-wrote eight of ten songs, including the title track, which remains a staple of the group's live performances to this day.