"EDDIE TRUNK'S ESSENTIAL HARD ROCK AND HEAVY METAL VOLUME II" IS OUT TODAY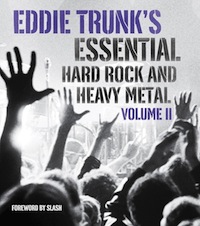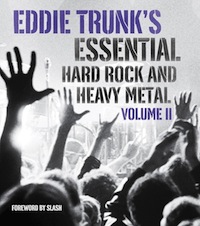 Eddie's multi-city tour, complete with signings, radio events and giveaways, and more kicks off tonight (September 24th) at the Hard Rock Cafe in Times Square with a signing open to the public from 6:30 p.m. – 8:30p.m., and then a private party to follow. We've also taken over the digital marquee in Times Square for today, which will broadcast the book and signing info to thousands.
Also, keep an eye out over the next week for 15-second commercial spots which will be airing on on VH1 Classic and can be viewed below.
Other Eddie news includes a metal pinterest board and Spotify playlists featuring band "discographies" from the book. Tour dates, playlists, and more are up on the blog.