EDDIE TRUNK ON BEING TRUTHFUL ABOUT MUSIC: "EVERYONE SHOULD BE ENTITLED TO HAVE AN OPINION ABOUT THINGS THEY LIKE AND DON'T LIKE"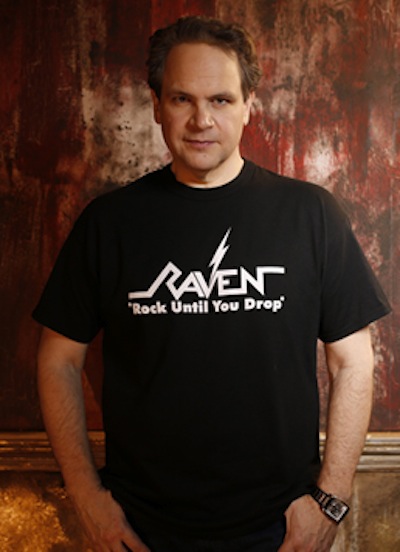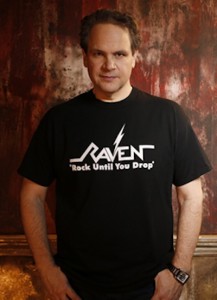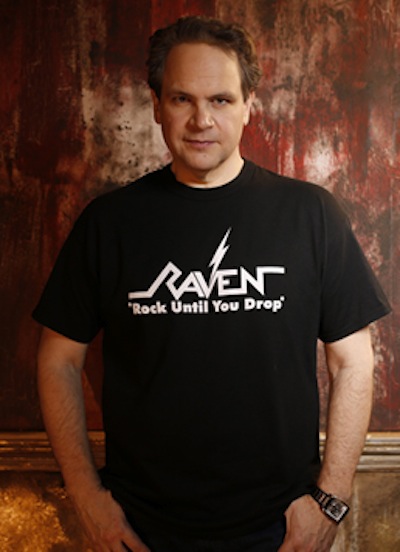 Kelly Frazier of the HuffPost Detroit spoke with our very own Eddie Trunk ahead of his appearance, alongside his That Metal Show co-hosts Don Jamieson and Jim Florentine, at the Token Lounge in Westland, Michigan on November 7th. The interview appears in its entirety below.
Q: When you do these live gigs, what do you do at them?
ET: They are loose interpretations of our TV show, although they are not and we are very clear about telling people this so they are not surprised in any way, but they are not tapings of the TV show. They are not based on guests or musicians or anybody playing. They're more like a stand up comedy show. Don and Jim both do, as many people know and some people maybe don't, but Don and Jim are stand up comics for a living. That's what they've done their whole career. They will do sets of stand up comedy that some of it is loosely revolves around the show and about music, some of doesn't, but it's a little bit of a mix. I come out and host and tell some funny stories. Then we all come out together and do Q&A with the audience and then we end with Stump The Trunk and give away prizes. So, its kind of a loose version, there's elements of the TV show in a sense that its all three of us and that we are all kind of out there together at times and we do take questions from the crowd. It's a lot of fun. We've been doing them for a while. It's a good way to get out and connect with people while the show is on hiatus. It's very natural for Don and Jim obviously being comics. I've actually been doing these myself as well for a long time. I even do a version of it by myself, which is more of a speaking show. Its fun when we do them altogether because obviously, we are all friends and it brings more of the spirits of the TV show to what we're doing.
Q: Throughout all these years, you've interviewed a who who's of music artists, producers, and musicians. Has there been anyone that has eluded you over these years?
ET: Sure. Jimmy Page for one. I was close to having Jimmy Page on That Metal Show, the last season that we shot, but he won't do anything that has the word "metal" in it. He doesn't want any association with the word "metal" or the genre, even though That Metal Show is way more than just metal as anyone who has seen that has watched it, he refuses to do anything that has the word "metal" in it. That's eluded me, even on that radio side of things. Eddie Van Halen has eluded me. I did interview him once. That was done when Van Halen III came out, the record with [Gary] Cherone. It was done on the phone but I would love to have a real in-depth interview with him at some point, but that has not taken place yet. He's incredibly difficult to nail down. When the last Van Halen record came out, they turned down a ton of major press, so I'm certainly not the only one when it comes to that category, outside of a guitar magazine here and there, that seems like pretty much the only stuff he does. So yeah, there's a couple guys, but for the most part just having been in the business so long, I'm pretty much checked off just about everybody else I could think of that's still alive.
Q: Listening to your shows, I love that you always give the artists that you are talking about or interviewing the credit they deserve, nothing more, nothing less. You don't kiss anybody's ass nor do you hate on them. Talk about that view of the music industry.
ET: I think that you have to be honest with your audience. There's a strange thing that's happening in the world right now where everything is so insanely politically correct, that if you say the one slightest thing that differs from what anybody else feels, there's always going be somebody out there that's going to come after you and pounce and blow it out of proportion. I'm just not going to fall for that. I just think that's ridiculous. I think the audience I have, the people that care what I do, listen to my interviews, they do it because they know it is going to be pretty straight forward, its going to be pretty upfront. I'm going to pretty much [say] it like I see it. I have people all the time, fans or what have you, that will say to me "I really need to know what you think of this band" or "I really need to know what you think of this album" or whatever the case may be. I'll tell them and if it doesn't agree with what they think, they go crazy and say that I'm s–t talking a band. It's amazing to me that an opinion in this day in age gets turned into somebody talking down about something. Everyone should be entitled to have an opinion about things they like and don't like. It's fine if you disagree, but there are a lot of people, everyone is so PC now that they actually just get mad and blow it out of proportion. I defy people all the time to honestly tell me is there a band, I don't care if its your favorite band ever, you can't honestly sit there and say that you like every single song, every single note, every single record they ever created. That's just not being honest with yourself.
Q: Early in your career, you worked at Megaforce Records, and you signed acts like Metallica, Anthrax, helped revive Ace Frehley's career. Looking back, how do you feel about that time?
ET: It was great! I was young. I was just a kid. To have done that at such an early age was pretty amazing. Again, it was just a combination of having been in the business for so long, already. I had already put five years in the business on various levels and started building a name back then. That led to me getting offered a job with a record company and getting involved at a very early stage like that. It was a great time. It was a lot of learning. It was great to be part of an emerging record company that was distributed by Atlantic. It was great to sign an artist, KISS was an enormously huge band in my world and to be able to sign their lead guitar player to his first solo deal was a huge thing. It was a crazy surreal thing. If you look inside my first book, there's a photo of me signing Ace Frehley. That's kind of crazy to think that 8-9 years earlier, I was at my first concert in my life and it was a Kiss show. It was a lot of fun. It was a great experience. I'm kind of glad now, when I look at what's happened to the music industry, that I got out of that end of it because it's hard to make a living there now because the labels are so fractured. I enjoyed it and it was a great experience that I still call from time to time and I wouldn't rule out doing it again at some point if it was the right situation, but the business has changed so much, I don't know what's left of it anymore.
source: huffingtonpost.com