EDDIE TRUNK DISCUSSES THE ROCK N' ROLL HALL OF FAME, WRITING MUSIC REVIEWS IN HIGH SCHOOL & PODCASTING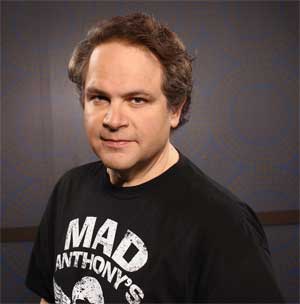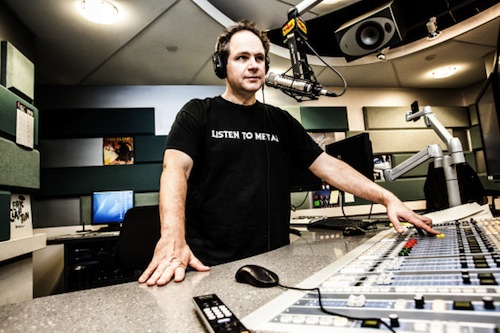 Juan A. Hernandez of Dateline Downtown spoke with our very own Eddie Trunk. Portions of the interview below.
Dateline Downtown: Your second book, Eddie Trunk's Essential Hard Rock and Heavy Metal Volume II has once again been met with critical success and showcases a few obscure bands. Do you see yourself writing "Volume III" in the near future or perhaps a more music-industry type book about your radio career?
Eddie Trunk: I may do a third volume. Not really sure yet; there are more bands I would like to cover. And I do want to do an "tell all [type] stories in the business/autobiography" type book one day, too.
DD: You have been very vocal on your Trunk Report blog about the latest Rock and Roll Hall of Fame nominees-to-be-inducted, KISS. After hearing Ace's take on your radio show, and Gene and Paul's take that they will not be playing with Ace and Peter, do you believe that things will eventually work out in time for the induction? I know that you are very close to Ace and Peter, but I really do believe that Gene and Paul need to stop being so juvenile in their way of thinking about the induction. They need to come on That Metal Show and have a conversation with you!
ET: Gene and Paul do not have to do my show. It would be nice if they did and of course their fans want to see them on a true passionate music show, but we are fine either way. Our door is always open. As far as what happens at the HOF it is all being worked out now. There is plenty of speculating and opinion out there, which is all great and fun, but in the end Ace, Peter, Kiss and the HOF will need to find a formula they can all live with. What is concerning is at the moment everyone is saying different things, but we shall see soon.
DD: You used to write album reviews while you were in high school. What inspired you to start writing for your school?
ET: Everything I have ever done in music, record store, writing, radio, record label, management, TV, was all just to share and promote music I loved. The fact I can now make a living from it is a true bonus!
DD: There have been many successful podcasts as of late, and your appearance on Chris Jericho's new podcast Talk Is Jericho has been appreciated by fans all over the podcast world. Knowing you still have your two radio shows and That Metal Show as your outlet, do you see yourself taking up an opportunity to start your own podcast in the future? Assuming it will be the Eddie Trunk format, the success will be tremendous knowing that you have been building your fan base for over 30 years now.
ET: Thanks. I have been thinking about podcasts and maybe adding one this year. It all comes down to time. I want to maintain a quality to what I do in TV, radio, books, and I'm pretty much a one man operation. So if I can get it together I very well may soon. There are so many now you have to really be able to stand out to be heard.
Read more at Dateline Downtown.